There are many reasons why people want to get into the street food industry. For most people, it's the fact that they can cook their own delicious food, be their own boss, change location whenever they want, and it's not too expensive to start up. You can work cooking your own food, watch peoples' faces when they take a bite out of your culinary speciality and make a living from your own talent.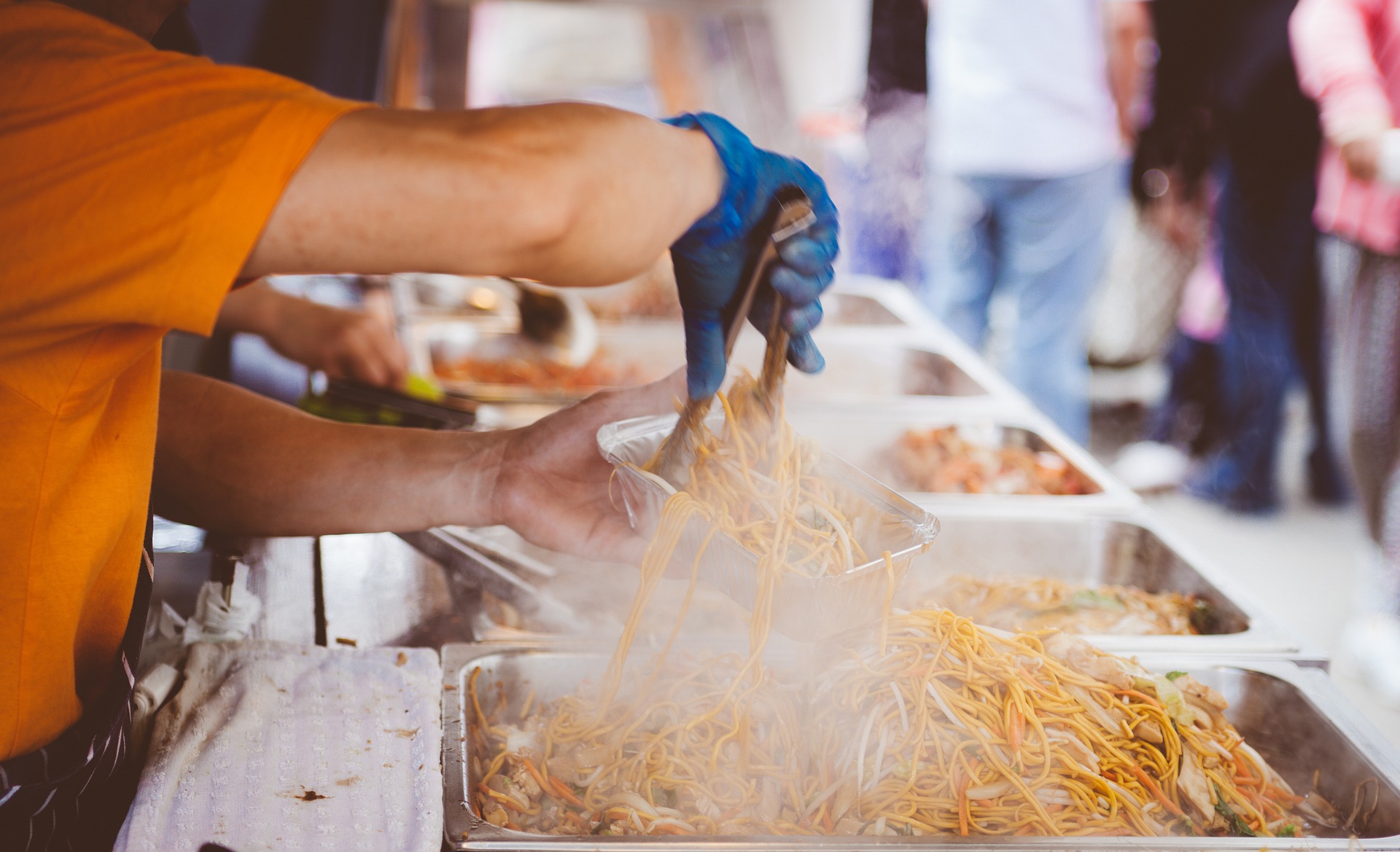 One of the best things about street food is that people can show off the food that different cultures from around the world eat day in, day out at home. It broadens horizons and brings new flavours into the public eye, feeding the 'foodie' culture that we are seeing at the moment, with few overheads and at a fraction of the start-up costs of opening a fully-fledged restaurant.
It is important, however, when you are thinking about starting your own street food business that you take a few things into account before you set off on the festival circuit. If you are thinking about starting up your own street food business, there are four things that you need to take into consideration, as told by Emma Evans in collaboration with First Food Machinery.
The right skills
Do you have the skills to cook and sell food that people will enjoy and want to come back repeatedly for? Not everyone is a culinary master chef and, quite frankly, you need to be able to cook decent food if you are hoping to make a real go of a street food business (or work with someone who is). You will also need to have some entrepreneurial flair in order to make your business a success.
Business plan
You need to create a business plan so that you can be sure that you will be able to make enough money for it to be worthwhile for you. Try to make it as detailed as you can. A business plan is required when you are looking to securing finance from investors, however, it can be great to help you fully understand your own business finances as well as your business goals and objectives.
Cost of starting the business
Think about your costs. You will have start-up costs such as your van or trailer, kitchen equipment like ovens, hobs, a vacuum packer, or refrigerators or equipment to take credit card payments, and also running costs, such as ingredients, food packaging, licenses and payment for plots. It's a good idea to create a document and list all your costs, this will give you a good idea about your startup costs.
Income and earnings
What your likely earnings will be and whether this is enough for you to function and grow as a business. This is important, you will need to understand your business plan and model to ensure that you are not wasting your time investing time and money in something that won't work. Therefore make sure you take time to completely understand your business finances inside and out. Have an idea of the cash flow you will need and a rough estimation of sales that you can expect to make.
Some tips on starting up a street food business
Of course, there are some things which are applicable across a number of different industries, but there are also some things which are more specific to the street food business. Here are some tips on how you can make your street food business successful:
Stand out from the competitors
Remember that often people will be choosing between you and several other street food stalls. It is important, therefore, to not only make your food look and smell appetising but also have strong branding which will attract people and make them come back to you. As with any business, you will need to stand out from the crowd. What is it that you offer, that nobody else does?
Unique selling point
Some people like to create some sort of gimmick. Maybe you serve a shot of tequila with your Mexican wrap, become the 'singing chef' or provide haystacks for your customers to sit on. This kind of thing can be a great way to attract customers, so think about your unique selling point and how you can make it work.
Understand legal requirements
Check what catering and business-specific documentation you need – you will probably need to register the food preparation at your local Environmental Health office, comply with the Safe Food, Better Business obligations, food hygiene training, comply with health and safety laws, carry out risk assessments, fire risk assessment and have a health and safety policy if you employ over five people. You should also get public liability insurance and a street food trading license for wherever you are hoping to sell.
What do your customers want?
Don't be afraid to change things up if it's not going well. This is crucial to the success of any business. Although an element of perseverance is needed, changing things according to what your customers are telling you can be the difference between success and failure.
Be serious about your business
Just because you are doing something that you love and feel passionate about doesn't mean that you shouldn't still run it as a business. That means being strict about eating the profits, looking at the cost of ingredients and not giving away free stuff to family and friends.
Keep an eye on the profits
Try to concentrate on creating the largest footfall and being as efficient as possible. With relatively low-profit margins this is the best way to make money.
Use social media
Try to use social media to create a buzz around what you are doing. Think about running competitions or other engagement ideas to get people talking and wanting to try your products.
A street food business can be very lucrative if it is done properly. The foodie market doesn't seem to be slowing down, and anyone with a good business brain and a passion for cooking delectable food has a good chance of making a go of it.
More on small business ideas and starting a coffee shop business.