Jose Melico is the latest entrepreneur to join others in our success story series. Jose came up with the idea of Zypho when he was just fourteen. Zypho is a water heat recovery device that reduces shower water heating energy bills. Being energy conscious and thinking about a solution to a problem enabled Jose to come up with this winning business idea at such a young age. In his success story, the entrepreneur discusses having a solid team and the skills required to keep a business going.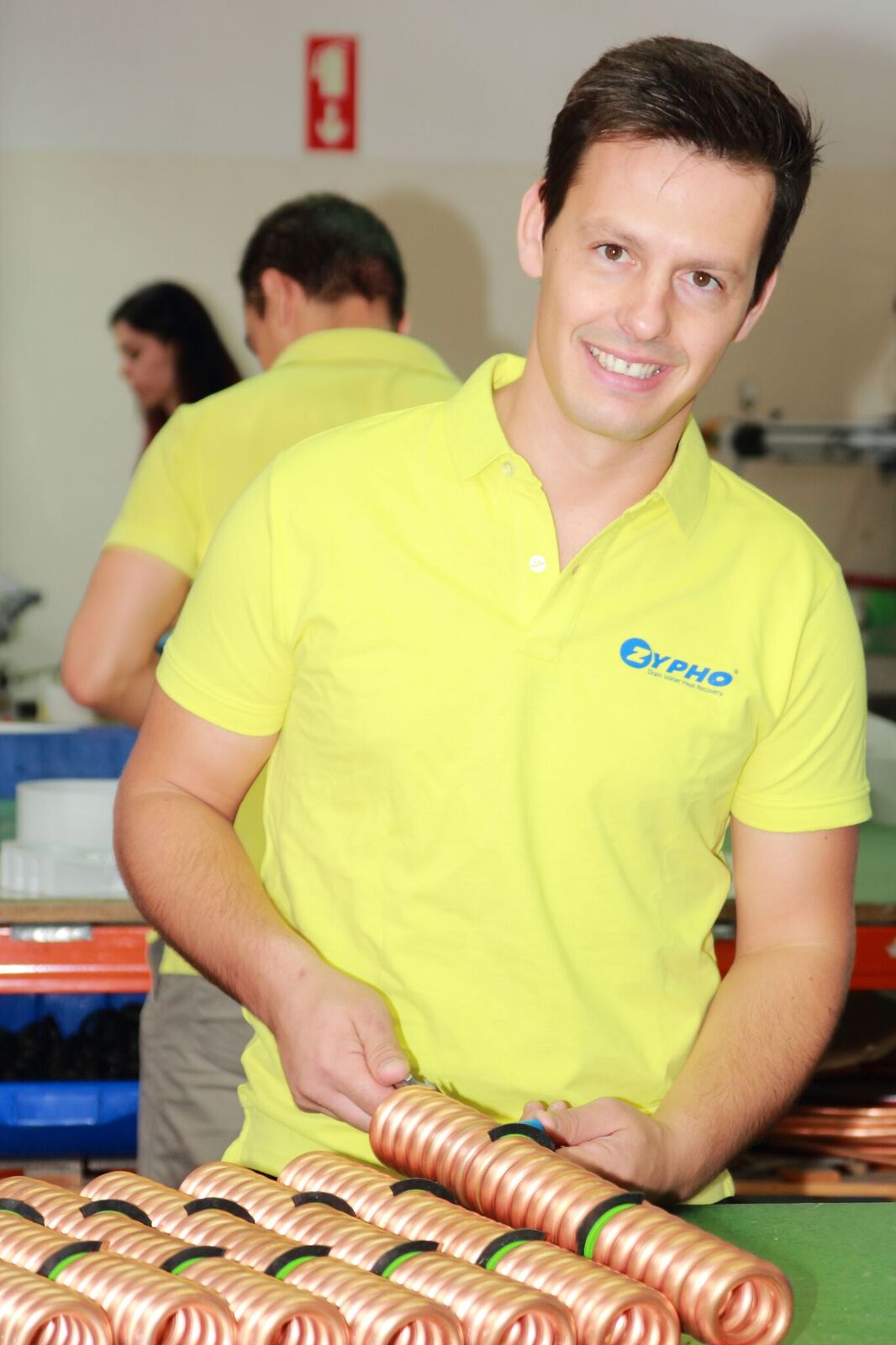 What inspired your business idea?
I was born into a family of entrepreneurs so I was taught to look into things with a critical view and envision how they might be improved upon. The way that energy used for heating the shower water was wasted made me wonder if there could be a way to stop wasting it.
At the young age of 14, did you think Zypho would become a business when you first invented it?
Although born in a business-minded family, when I began thinking of ways to stop wasting energy, I focused more on the challenge of creating solutions. I wanted to find the process that would allow us to stop wasting energy, rather than thinking about how this idea might become a business.
It seems like you were conscious of energy and saving energy, is this true?
Definitely. That was the trigger for the Zypho project that would follow me all the way to university and eventually become my business.
Being a business owner, what are some of the biggest challenges faces?
Finding people that share the same mindset. I have now managed to put together a great team, and that has made it easier to turn my idea into a marketable product and a good investment for our stakeholders.
What are some of the best perks of being a business owner?
To be able to plot the right path for your business, engaging others who share the same passion and who are happy to follow the same route, and enjoying the successes of your hard work.
How has your experience of bringing your business to the UK been?
The UK market has so much potential for Zypho. Apart from the dimension of the market, there's also a business mindset that welcomes products and systems from our particular industry sector.
Did you consider getting a business partner or have you been content going at it alone?
I was fully aware of the value in turning the Zypho idea into a business. In the same way, I knew that bringing more people to the team would bring further skills and help to grow the business. However as long as I am able to spread the enthusiasm for Zypho, I'll keep my position as leader.
What are your bigger motivators?
My father! In 2001, he founded a start-up, and, thanks to much work and merit, the company is now widely-known in Europe.
What do you think are the most important skills when it comes to running a business?
Inspiring passion in your team, having a unified company vision and maintaining that focus. You'll also need a good dose of resilience, to be able to overcome difficulties that are often more frequent than you'd like.
What are your short and long-term goals for Zypho?
Raising public awareness about the quality of using technology to re-using energy in the shower water heating process and linking that to the Zypho brand.
The day will come when a shower drain heat recovery will be a commodity for every shower room and everyone will look to the Zypho brand for market reference.
What advice would you offer to aspiring entrepreneurs?
Dare to act on your idea, keep your goal in mind and turn every difficulty into a learning step in order to go further.
More on success stories and starting up.