Sophie Hainsworth, Co-founder of LoyalFree, features in our latest success story to discuss everything from the inspiration for their app business to the process of developing it.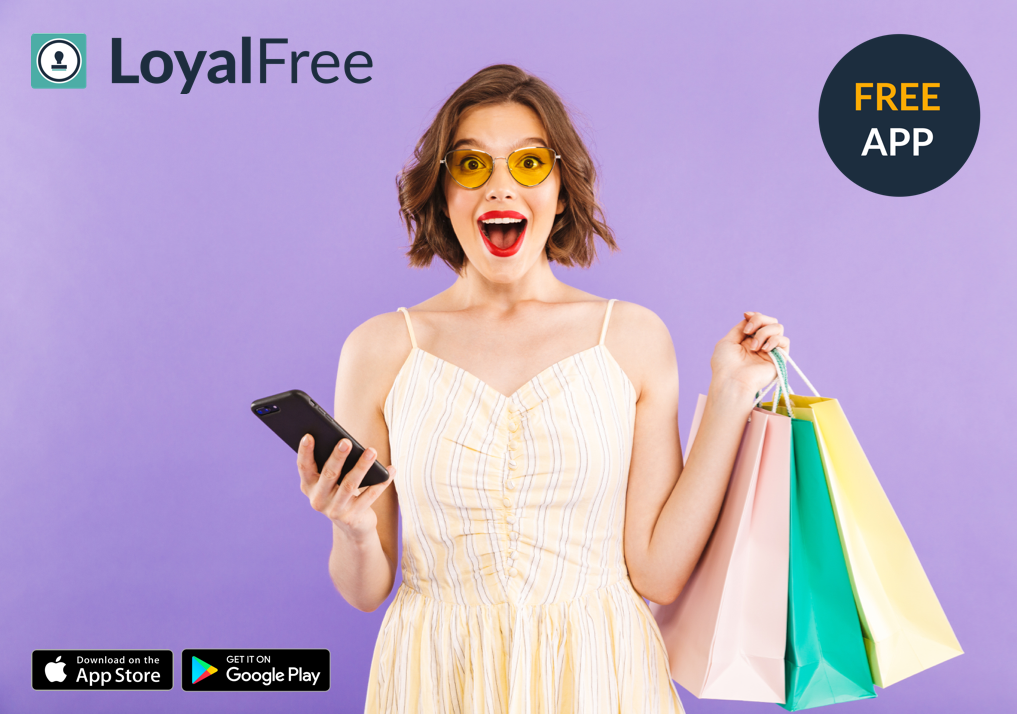 What inspired you to start a business?
I've always wanted to start a business – since I was a young child. Aged 11, I would run my own little shop with a catalogue, a till and carbon copy receipts! As time passed, I worked for several large corporate companies in London and this experience, whilst useful, cemented my need to work for myself. I quickly became agitated by the inefficiencies in companies and wanted to work in an environment where I could have an impact and move things forward quickly.
As a keen traveller, having the flexibility to work anywhere is also important to me. With LoyalFree, a lot of my work can be done remotely; I just need my laptop and an internet connection. Running a business has also given me a great opportunity to hire and inspire staff in ways very different from those I have previously experienced.
What was the driving force behind your idea? For example, how did you know it would work?
The idea of a UK-wide loyalty and tourism app actually came from the existing business of my Co-Founder, Jason Nesbitt. He was working on a project to create individual apps for local businesses. The design he had created had so much potential that we decided to put our heads together and move forward with one app which would work across the UK, clustered into towns and cities.
The driving force is really being able to help all businesses become digital in a time when the high street faces so many challenges. In terms of knowing it would work, this came from a huge amount of market research and testing during the development of the app. Speaking with business owners and potential app users to find out what they were looking for and, more importantly perhaps, what the current solutions in the market were lacking. We began to trial the app with local businesses as soon as we had an MVP (Minimal Viable Product) which was critical to making sure the development of the app was in line with what was needed and helped us to design the user experience in a way which would work.
Can you please briefly explain the process of developing an app business?
Developing an app business is interesting in terms of a revenue model, as this is one of the biggest challenges we faced. We didn't want to charge for the app but we also didn't want to flood our app with advertisements and affiliate links. So importantly, with an app, you need to understand how you will monetise early on. We do this by working in partnership with Business Improvement Districts (BIDs) across the UK, who spend money to improve the economic development of an area – and whose mission statements are very much in line with our own.
I'd also say, for us, a key part of developing an app business has been to keep the technology in house. This has allowed us to be responsive and flexible, constantly changing our product in line with the changing audience and the demands. For example, we recently launched a new feature, within the LoyalFree app, called 'Tours & Trails' which allows people to interact with places in a new way. For example, a 'Dog-Friendly' trail where users can see where they can take their pup. The way consumers are interacting with places and information is changing and technology needs to change in line with this.
Finally, if you are running an app business – ensure you have non-techies in-house too! For example, I work solely on Marketing, Sales and Business Development and am able to understand the business in a very different way from my Co-Founder; so we can complement each other.
Who is your target audience and how did you define them?
With our app, technically the audience is everyone. Anyone can use the app if they are based in, or visiting, a location we work with. This is problematic in itself because you need to segment the market and niche the marketing – so we did need to define the main target audiences.
Our analytics help us understand the demographics of our users and this, along with the types of deals on offer, have helped us define key target markets such as parents looking for family-friendly activities or students moving to a new place. Having said that, we have users ranging from teenagers to people in their 80s, so it really is a very open market in terms of who can use the app, which made it important for us to make sure the app is easy-to-use and user-friendly for everyone.
What role does marketing play within your business?
Although we are a technology company, at heart we are really a marketing company – promoting places to people. Marketing is at the core of our business and we have three key customers we need to market to, in very different ways; the towns and cities we work with, the businesses we list and the users of the app. As you can imagine, marketing to the three types of customers uses very different channels and techniques.
For me, marketing must be based on metrics. So we do a lot of experimental marketing and then closely track the impact of these on app downloads, so we can ensure we move forward with techniques which are effective. We are constantly testing and monitoring the results of everything we do marketing-wise to ensure there's a real value from the money spent.
What would you say the pros and cons of having a business partner are?
For me, having a business partner is absolutely essential, because you can have twice the skills and really complement each other. It also allows us to challenge each other's ideas and question the decisions we're making. With another Co-Founder, it means you can also lean on the support of each other and help each other if one person becomes overloaded. And, to be honest, it makes the whole journey more enjoyable – having someone to share the experiences with.
Cons-wise, I guess you have to split the profits! Jokes aside, for me there aren't really any other cons if you find a partner who you can learn from, compromise with and work alongside towards the same goal.
What would you say were some of the biggest challenges you faced?
As a business, we've faced many of the usual challenges; hardship when recruiting, pitching ourselves correctly in the market and sabotage attempts from competitors. However, we see these challenges as opportunities to improve our business and to keep a keen eye on our operations and cash flow, to ensure we are in a good position to deal with challenges when they arise. At the start, we faced the challenge of launching into the market without funding, as we have taken no external funding. This required a lot of hours and networking to establish ourselves in the industry and become a credible provider we are today.
On a more personal level, I have faced difficulties along the way with ongoing anxiety and the diagnosis of Coeliac Disease last year during a high growth period for the business. I have channelled these times into positives for the business, for example by creating 'Gluten Free Trails' on the app for other Coeliac sufferers and by recently being invited to give a TED Talk about existential crisis and managing anxiety when setting up a business.
I think most days bring little challenges, or sometimes big ones, and you have to be okay with that because that's the reality of running a business.
What are some benefits of being a co-founder of a business?
Co-founding a business has given me the ability to really challenge myself and move forward; but more importantly, to control the pace at which this happens. As mentioned before, it's also given me the opportunity to work with an amazing friend and co-founder to pursue our dream of working towards more freedom in our lives. Being able to work from different locations and in flexible ways is very important to both of us.
Another benefit has to be the number of amazing people we've met along the way – from other business owners to our clients and to students we have given talks to, it's been wonderful to be able to connect with so many different types of individuals with interesting ideas.
Running the business also allowed us to attach a charitable cause to the business and create your own CSR Strategy. For us, this includes volunteering, speaking at events and also donating money to charity for every loyalty stamp which is collected through the app. It's really important for me to be able to give back to the community and we are very grateful for the help we have had from others.
What are some short and long terms goals for your business?
For us now, it's about really rolling this technology out to many more towns and cities around the UK. Currently, in 15, we have big plans to quickly expand across the country, and with this comes recruitment into the team. So, one key short-term goal is to ensure our company has happy and engaged staff who are on board with the aspirations of the business.
Longer-term there are plans to look at international opportunities, of which there has been a lot of interest already. This would bring a lot of new challenges, technologically and otherwise so is something which needs to be assessed carefully.
Where do you see your business in the next five years?
It's quite difficult to plan beyond six months because when you make plans they inevitably change, so this is quite a hard question! But over the next five years, we would hope to be in most of the towns and cities in the UK and trialling the concept further afield internationally. I also hope we will have created new technology, harnessing Augmented Reality into the user experience, to keep in line with the changing ways consumers are using their phones to interact with places.
More on small business apps you need and read more of our success stories.