It is a requirement of the Companies Act 2006 that all companies keep up to date statutory registers. These must be kept at the registered office of the company (or other place notified to Companies House).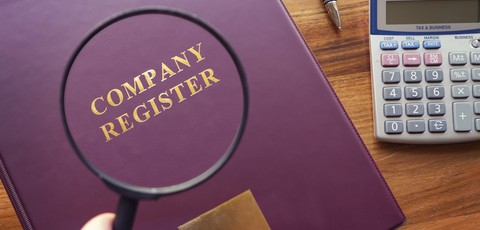 What are a company's statutory registers?
These registers include, inter alia,
Register of Members
Register of Director
Register of Secretaries
Register of Mortgages and Charges over property
The main register included within the provisions of the Act is the 'Register of Members'. This is important as it shows the members of the company and the number of shares they hold. Members (or other persons) may request to see this information, so long as this request is made for a 'proper purpose'.
The registers also include the 'Register of Directors'. This outlines each of the directors of the company and is often stored with the company's minute book. There is further, a 'Register of Secretaries'.
Although many companies do not have a company secretary (this requirement was removed under the recent amendment of the Act), it is becoming common practice that companies are outsourcing this traditional role of the secretary so that the responsibility of maintaining good company practice is adhered to.
Defaulting the statutory requirements of the Companies Act is an offence. Therefore, the statutory registers must be kept in order that the directors or secretary are not held liable. Companies that have not kept their records in order need to rectify these so that the company is in compliance with the Act.
Further Information
This guide was kindly written for Company Bug by Elemental CoSec, providers of UK company secretarial services and expert advice.
This article is provided for information purposes only and is of a general nature. Specific advice should always be obtained if you are in any doubt as to your legal responsibilities and no liability is accepted with respect to this article.