The more links your website gets from reputable sources, the higher it ranks on search engines like Google. Backlinks, inner links, external links, and link building all pertain to the process of having third-party websites link back to your site. In this article, we'll show you how to earn these backlinks without the need to spend money like you would on PPC marketing.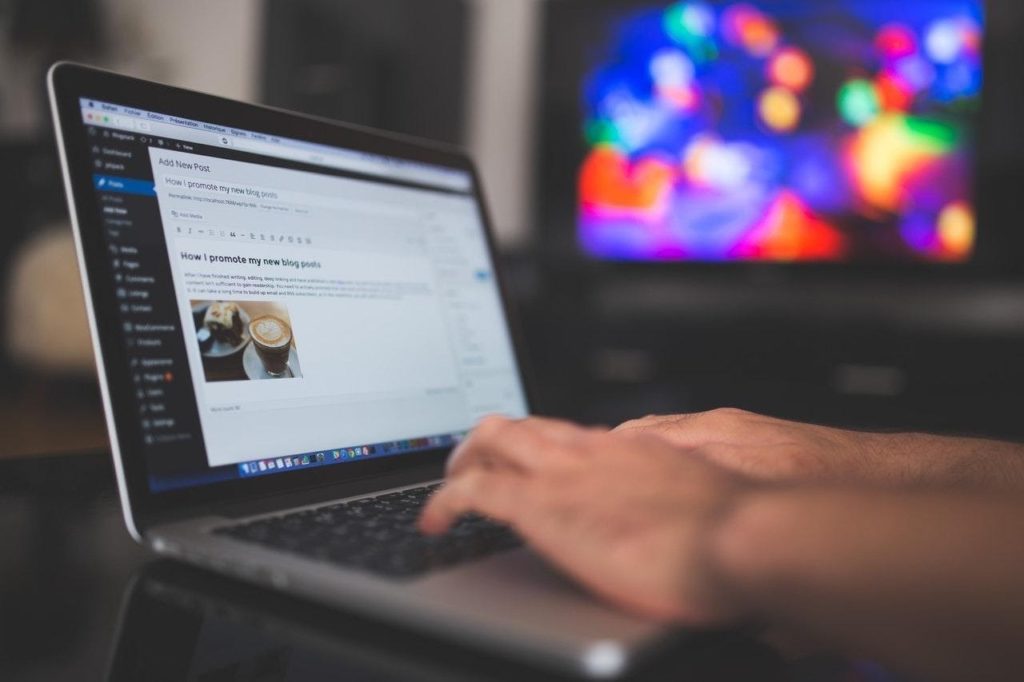 Backlinks and other SEO link building strategies are important as they improve search engine optimisation and make your website very competitive. Google sees backlinks as a form of validation that your site is a credible source of information since other websites are referring to it. It just makes sense that search engines will likely promote and rank it higher, so more people can access your site as well.
Here are ways you can earn organic backlinks and quality links in 2021, as told by Itamar Gero, the founder of SEO Reseller.
What is Guest Blogging?
One of the most popular ways to gain organic backlinks is through guest posting or guest blogging. This is a form of SEO strategy and content marketing that involves creating an article for a third-party site in exchange for a link. The goal of guest blogging is not only to gain new audiences from the website and direct them back to your own site, but also to build backlinks as the submitted article should contain one or two of your own links.
If you're going to write an article for another website, it needs to be high-quality and follow the guidelines set by the website. Guest blogging isn't easy. It takes skill and hard work, but the payoff and benefits are huge.
How to make Targeted and Valuable Content? 
Another method is to create link-worthy content. You need to find a problem that your services or products can solve and create content about them. Keywords and key queries are important here, so use tools like Uber Suggest, Google Trends, or simply look for the most searched queries on Google.
The "People Also Ask" section of Google is an effective source of topic ideas, as it houses questions that users want to learn.
Writing blogs about topics that support user queries can help generate backlinks if people view them as useful and share them on their websites as well.
Another proactive way of putting your content out there for backlinks is to search articles that are related to the one you wrote. Then, reach out to the webmaster and recommend that the article you wrote is beneficial to their existing article. Emphasize how your article can boost their article's information and if they can link back to it. Be charming and witty in your email requests, most webmasters will be happy to add valuable information to beef up their existing content.
How to Create Infographics?
Research shows that blogs featuring infographics are 12 percent more likely to grow traffic than those that don't have them. Visual content makes it easy for people to share them, widening your reach.
How do you create infographics that get clicks and build link juice for your website?
Check for trending topics and find out what people are searching for.
Make sure it's useful for your target audience.
Create an embed code or make it easy for people to download. Make sure to gather their website information if you're having them download your content.
Verify that your data is accurate and updated.
Format your infographics so that it's shareable on key channels.
Once you see people sharing your infographic, reach out to them and ask them how they like your infographic. If they haven't linked back, your email will prompt them to, no need to ask them to insert your link.
Why you should Collaborate with Influencers?
No matter what industry you're in, influencers can help spread information about your brand. You can ask bloggers and site owners to share your content and help you grow.
One way to ensure the effectiveness of your influencer outreach is to target influencers that are not too big but also have the same audience as you. Some might call them micro influencers. Think micro-influencers, which have 10,000 to 100,000 followers. The great thing about this is that once your product gets coverage from these micro influencers, macro-influencers and A-list bloggers may take notice of you as well.
Don't contact them out of the blue. Start by being an active follower or commenter on the influencer's social media profile or blog. Let them know that you follow them and are interested in what they're doing, prior to contacting them for a collaboration.
Once you've made contact, make sure that you have something to offer them in return for the coverage, like a free product in exchange for a review or a backlink.
How to use Online Directories?
Online directories are not only useful for getting exposure for your business and helping customers find you, but it's also a good way to accumulate backlinks.
The directories you need to activate are the ones that your clients actually use. These are directories like Google My Business, TripAdvisor, and Yelp. Here are a few other general directories that can help you with rankings and backlinks:
BOTW
AboutUs
Blogarama
Yahoo
Foursquare
Why you should use Internal Linking Strategy?
Internal links are an efficient way of building backlinks and introducing your audience to other pages of your website.
An effective internal linking structure will help search engines index your pages faster and increase user experience, helping users navigate your website easily.
How to Promote your Content with Outreach?
Creating valuable and targeted content can only get you so far, you also have to promote them to gain backlinks. Find blogs or websites that are relevant to yours and then do email outreach and ask the webmasters if they're interested in adding a snippet from your blog to their article and consider linking back to it.
You can type "Your chosen keyword" + "roundup" on Google and you're going to see search results that contain the keywords you entered. You can filter it according to the time you want.
Reporting Broken Links
Another method is to find broken backlinks from your competitors. These are pages they have that are being linked but don't exist anymore.
For example, you're in the pharmaceutical business. Just put your competitor's site on Ahref's site explorer, then under the "backlinks" section, just click on "broken."
You'll be presented with all the broken links. Check the ones you'll benefit from. The next process might take a while and will involve some content creation.
Most of the links will probably be content that no longer exists, and so, you'll need to create a better version of that content on your website. Reach out to the websites and tell them that the pages they're linking to no longer exist. You can then ask them to link to your page with similar content instead.
How to Answer Questions in Forums or Q&A Websites?
Another easy method yet one that requires subtlety is answering relevant questions on online forums.
Choose questions that are connected to your industry and expertise and one that doesn't have that many answers yet. Make sure that you don't overdo the answers and provide a link to a relevant article or an article that's useful to the question.
Your brand name and reputation are on the line here, so don't just jump in the conversation by providing a link to your website. The aim here is to help users and impart your knowledge to as many readers as possible.
How to Target Domains for Sale?
This method doesn't involve buying websites but it does involve scanning websites that are for sale for backlinks. Brian Dean at Backlinko proposed this idea, and it's genius. All you have to do is type: "This page is parked FREE, courtesy of GoDaddy.com" + "Domain for sale."
A list of for sale domains will show up on the search results. Use Ahrefs to evaluate the backlinks pointing to these domains. If you find any backlinks that are valuable, reach out to the webmaster and request the links to be changed to your website. Websites don't want a link to sites that are for sale, so they will most likely accommodate your request.
Final Thoughts
Backlinks are powerful ranking signals that can get your website traffic, clicks, and build your online presence. But it's important to only use the best practices when it comes to link building and avoid any black hat method that can get your website penalised.
Download the necessary tools like Ahrefs to check your backlinks as well as your competitor's, and start creating more backlinks that will help boost your online presence.
Link building and building backlinks are going to take so much work and time, the important thing is to continue doing it. It's a never ending process that needs to be monitored and tweaked. However, if you do it consistently, using the best practices in SEO, you'll gain more authority and higher ranking in the SERPs.
More on SEO and small business marketing.