Small businesses succeed or fail based on their marketing decisions. The big fish are out there in everyone's face. To gain the same level of brand recognition, you have to be front-of-mind at all times. One of the easiest and most cost-effective ways to do that is with a smart email strategy—or several.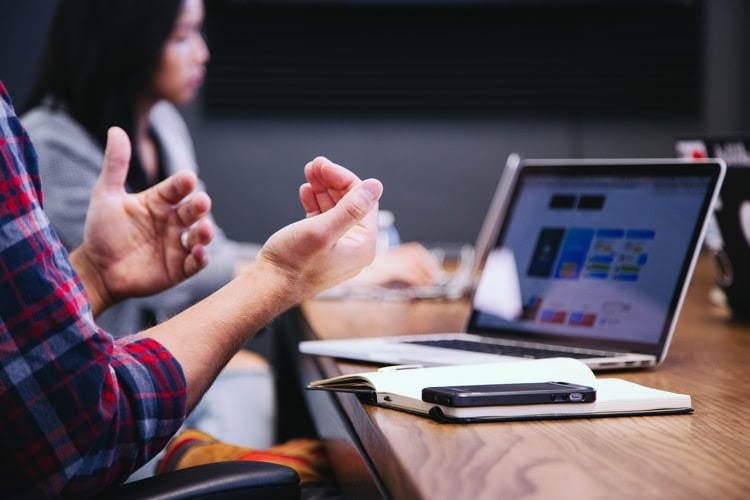 Enjoy our tips on email marketing as told by Katie Tejada of BizCentral, a writer, editor, and former HR professional.
Make the sign-up process a pleasure
Inviting people to sign up with their email addresses isn't a strategy, per se, but you have to make the process appealing, inviting, and pleasing. You're better off collecting email subscribers organically as opposed to buying email lists from a marketing firm. Your customer base will be more loyal, not to mention more likely to do business with you.
That means you have to entice people to share their email with you. Consider creating an opt-in or a pop-up on your website inviting people to subscribe. Maybe sweeten the deal with a one-time discount code on their next purchase. You can also ask people if they'd like to receive emails when they register to complete an order. Come up with an irresistible call-to-action that nabs attention and encourages users to explore your business.
Send a simple email newsletter
Sending out a regular newsletter is one of the simplest but most effective strategies for email marketing. It's particularly beneficial for small businesses with a core customer base. Small businesses are easily able to inspire loyalty among consumers, but only if they employ smart marketing strategies.
A regular newsletter, delivered once per week or once per fortnight, keeps you top-of-mind with your customers. It gives you the opportunity to check-in and share any pertinent news. Consistent communication boosts your brand recognition while encouraging strong relationships with your target market.
Start a drip campaign
A drip campaign is another email marketing strategy that can help your business to connect with customers. Drips are messages that go out automatically when they're triggered by a customer's behaviour. This strategy might include a welcome email when someone initially signs up, a notification about an abandoned shopping cart, or a nudge meant to convert a visitor, such as a recommended item or a helpful tip to encourage them to complete an order.
Put together dedicated email blasts
An email blast strategy is a bit different from a drip campaign. Email blasts typically revolve around a targeted subject. For example, you might inform subscribers about an upcoming sale, a new opportunity, or a piece of news that's relevant to your business. If there's something going on in the world, you can reach out to your customers to create a personal connection. Not only does that cause you to stand out in a consumer's mind, but again, it also ensures that you remain front-of-mind.
Inform customers about new products
In addition to letting subscribers know about sales or promotional events, you need to share information about new products and services. Loyal customers are interested in what's happening with your small business, especially if they can benefit from it.
You can make these updates part of your regular newsletter or let them stand as their own announcements. Either way, your consumers will know what's happening and they'll continue thinking about you.
Craft targeted emails
You may need to inform certain groups of customers about something, but you know that other groups wouldn't necessarily be interested. Targeted emails are the solution. You can create a content map for certain segments so that everyone in your target market receives the most relevant information. Ramp up your strategies even further by posting shareable content on the company's blog and social media platforms that can sustain your user's attention beyond the email content.
Setting up successful email marketing campaigns isn't expensive, but it will benefit your small business in a major way.
More on small business marketing and low-cost marketing ideas.