Influencer marketing is no longer just an optional strategy to help you get a few more followers. Over the past few years, it has proven to be an effective way to significantly improve brand awareness.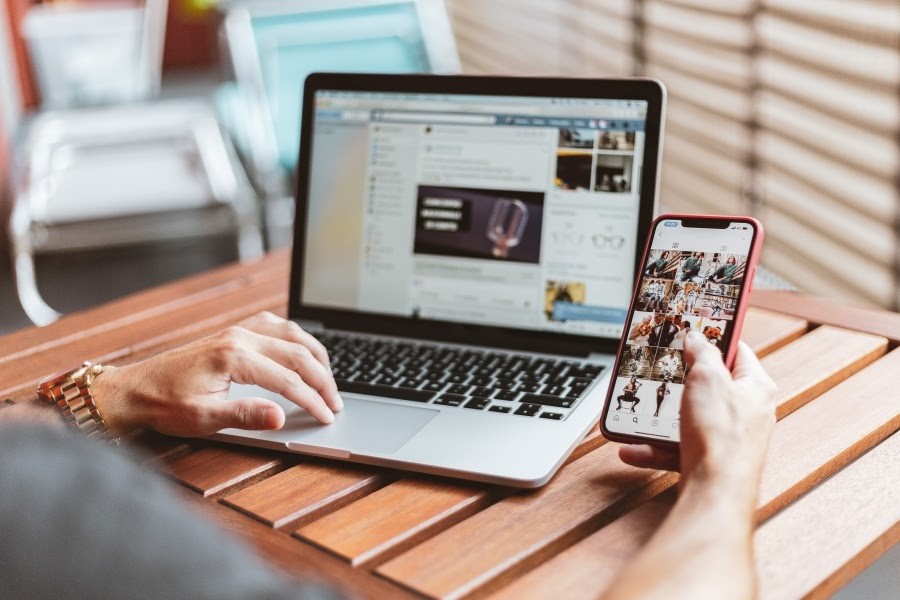 This is one of the reasons why 63% of the companies are planning to increase their marketing budgets, also saying that influencer marketing is worth all the investment, with an average ROI of £5.20 for every pound spent on an influencer campaign.
Of course, influencer marketing is not a strategy solely for big companies and brands. Small businesses can also largely benefit from a partnership with an influencer, especially if they are just starting their journey.
So, today, we'll take a look at the best practices on how to build a small business brand through influencer marketing and get the most out of your collaboration with an influencer, as told by Kate from Preply.
Find an influencer in your niche
If you're a small business owner, one of the most critical tasks for successful growth is customer acquisition.
Influencer marketing can be of great help here, as you get access to the influencer's audience through the content that they develop in a partnership with you. However, to make sure you target the right audience, you need to partner with an influencer from the right niche.
How to find the right influencer to work with?
First and foremost, you need to define the niche for your business. For instance, if you are the owner of an online school that helps people learn Spanish and other foreign languages, your industry will be education, and your specific niche would be teaching a language to non-native speakers.
From this point, you can move forward and search for influencers in this niche. You can try the following strategies:
Use hashtags. For instance, if we pick the hashtag #learnspanish on Instagram, we will get quite a few results, among which there will be content from influencers promoting educational content. However, it will take you a while to browse all the results before you find someone worthy to partner with:
Do competitor research. The fastest way to find a good influencer for a partnership is to steal one from your competitors. Plus, in this case, you will definitely get someone who already has the experience in creating content for your niche.
Try online tools. If you have a few influencers in mind, you can check them via online tools like Social Blade, where you can also find a bit more information about their audience.
You should also search for an influencer on the platform where you plan to launch your marketing campaign. On this platform, they should also have the majority of their followers and their main activity.
Set up influencer partnership goals
A successful partnership with an influencer is only possible when you have clear goals set for the joint campaign.
As a small business owner, you might be interested in one of the following objectives when it comes to influencer marketing:
Brand awareness. An influencer can help you bring more exposure to your business, especially if you are just starting to use a new social media platform and need someone to introduce you to the audience in a related niche.
More traffic. If you're launching a new website or need more visitors on an existing one, an influencer can help you promote your website and create content to generate more traffic.
Improved sales and lead generation. This is also a great option for hiring an influencer who can produce content to improve customer experience specifically for better sales and to help you generate and nurture more leads.
When talking to different influencers about partnerships, make sure you discuss your exact goals for your collaboration and what results you want the influencer content to deliver. It will help you set clear expectations and will help you avoid misunderstanding.
Make sure influencer content aligns with your own
For a small business, a partnership with an influencer can be quite costly, unlike big brands that have huge budgets set for influencer marketing.
That's why, if you want this strategy to deliver the results you expect, make sure you work closely with the influencer on the content they create for your joint campaign.
So, make sure you meet with an influencer a few times to discuss goals and content plans, pitch your ideas, but also take into account their experience in your niche. In the end, the result of your collaboration should organically align with your overall marketing strategy.
Wrapping up
The idea of influencer marketing isn't new, and many brands have already been taking advantage of this strategy for a while.
Influencer marketing works well because it can fit the needs of every business, no matter what size. However, for a small business, it gives the necessary push in the right direction, boosts brand awareness, helps generate sales, and improve overall brand recognition.
More on small business marketing and influencer marketing.