To succeed in today's market, a business needs a strong online presence in order to develop and grow. Gone are the days where yellow pages were everything and paying to get yourself listed on the front page meant you're already ahead of your competition. Nowadays, you can get overtaken by a business that invested half of what you did in marketing, simply because they've got better SEO practices.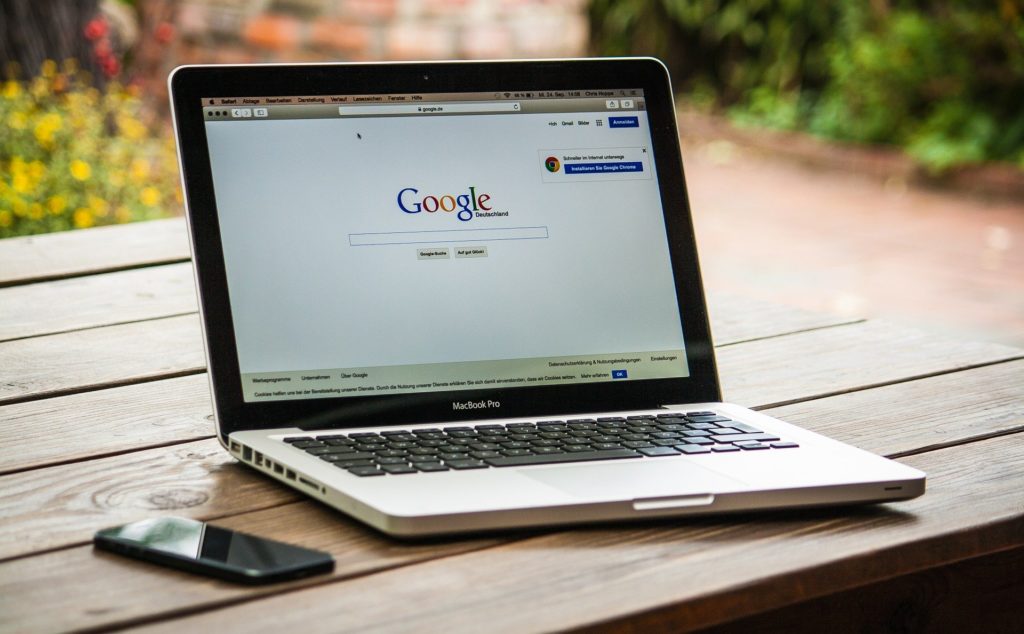 But, what is SEO? SEO stands for search engine optimisation, and it's a set of practices used by websites to rank higher on Google's search engine (or any other search engine, for that matter). SEO incorporates many techniques, such as putting the right keywords in your copy, building backlinks, creating sitemaps for your website, and delivering a pleasant user experience.
So, what makes SEO so important for your business? Well, in this article, we'll go over some of the most prominent advantages of SEO practices, and the importance of SEO for business exposure as told by Agseo.
SEO is cost-effective
The first thing you should know about SEO is that it is extremely cost-effective. SEO requires less money spent than, for example, PPC (pay per click) ads, but ultimately drives higher ROI (return of investment). However, take note – SEO is a long term investment, and it will take time to start reaping benefits from it.
With that being said, if your business is still new, you're better off investing in some PPC ads. Buying an ad spot on Google will get your business immediately noticed – it will get you started in the short term, but you'll need to look to SEO to drive your traffic in the long run. Also, you shouldn't leave SEO optimisation for later either, and getting an early start will be most beneficial to the long-term exposure of your brand. Remember that SEO and UX are closely intertwined, and your website needs to be well optimized from the start if you want to rank high in the search engine.
SEO builds authority and trust
To have authority in your industry means having plenty of customers who are willing to pay for your services. Experts are experts for a reason – they've got the skills and the experience to deliver top quality services. And that means your website must become an expert in its own right.
This is where SEO comes in. You see, one of the most important SEO practices right now is building backlinks. These backlinks are, basically, hyperlinks leading to other relevant websites, and the more authority the website has the higher your own website will rate, and vice versa. Backlinks are a great way for businesses to form partnerships and point their visitors to other brands with complementary customer bases. For example, a contracting firm might have a link leading to a carpenter they've worked with before, and someone looking to remodel their home might just find a good carpenter to build custom furniture for them through their contractor.
And this is how SEO builds up a website's authority and instils trust in your visitors. If a highly popular website links your business as relevant, you are sure to rank higher, and your visitors are sure to trust you've got the skills and the expertise to provide them with an excellent service.
SEO works 24/7
You may need rest after a hard day's work, but SEO doesn't. Your website is live 24 hours a day, 7 days a week, and your visitors can always check it out.
With that, SEO is always in effect, and it's always trying to get your noticed. If your website is the most relevant for someone's search query, it will pop up on the first page of Google every time, no matter the time of day. This means that your website will continue generating traffic at a constant rate, though; naturally, there will be spikes depending on the season, time of the day or what day it is. Despite all this, however, SEO will make sure your website is always relevant and open to new customers 24/7.
Local SEO is the way to get noticed
SEO practices are extremely valuable for smaller businesses looking to get ahead in their local market. If your business is operating only within your town or state, researching the best local SEO practices will quickly get you noticed and you'll soon have plenty of customers paying for your products/services.
One of the biggest advantages of the internet from a user's point of view is that they can search for products and services they need before actually committing to a purchase. However, most search engines are tuned in such a way that they will take the user's location in consideration first, and display results based on proximity. This means that local brands that offer the same or similar services will compete against one another for the top spot in the rankings.
With that said, in order to rank higher, you needn't compete with every brand in your industry across the country, but just the ones in your vicinity. This greatly improves your chances of getting noticed and getting the traffic you want on your website, with the promise of many visitors converting to actual customers.
There are plenty of experts in the field
For those with enough funds to make a bigger investment, SEO experts are the best way to improve their standing within the search engine. SEO is not a new practice by any stretch of the imagination, but the best and the most effective practices are changing very quickly, and, if you're not adept at it, you'll probably need the help of a professional.
There are plenty of experts that focus on SEO and its development over the years. SEO professionals are using the most advanced tools to keep track of your website's traffic and conversion rates, as well as compiling "footprints" your visitors leave when entering your website, which allows them to fine-tune your site's performance so that it provides the best user experience possible.
SEO builds brand awareness
As a business owner, you probably have a good understanding of the marketing funnel, and you understand the importance of the awareness stage in your funnel. Getting the audience hooked and building up their interest in your brand is the first and the most essential thing you need to do in order to, ultimately, convert them into customers.
Thus, knowing how to use SEO to build your brand is invaluable. If your website ranks high in the search engine, the user might just decide you're relevant enough to click on it, and, from there, if your content is solid and your links have good authority, you might just gain a new customer. However, even if the visitor doesn't convert to a customer right away, their click is still very valuable to you. They might refer your website to a friend, and their click will certainly be noted within the search engine itself, where it might then show your website to other people with similar search queries. From there, more people will see your brand, and the more people become aware of it, the more traffic your site will generate, and the higher the chance some of them will convert to customers.
Conclusion
And that's all we have to say about this topic for now. Remember, Google is a popularity contest, and, if your website isn't sitting with the popular kids, it might not get noticed at all. It's all about getting on the first page, and, for that, you need to be up to date with the best SEO practices. So, don't put off optimising your website until later – do it now, and you'll generate much more traffic for your business than relying on more traditional marketing channels.
More on small business marketing and low budget marketing tips.