Planning and implementing an SEO campaign can seem like a challenging undertaking. Fortunately, with the right tools and advice from SEO experts, your website can reach the top of Google's search results pages.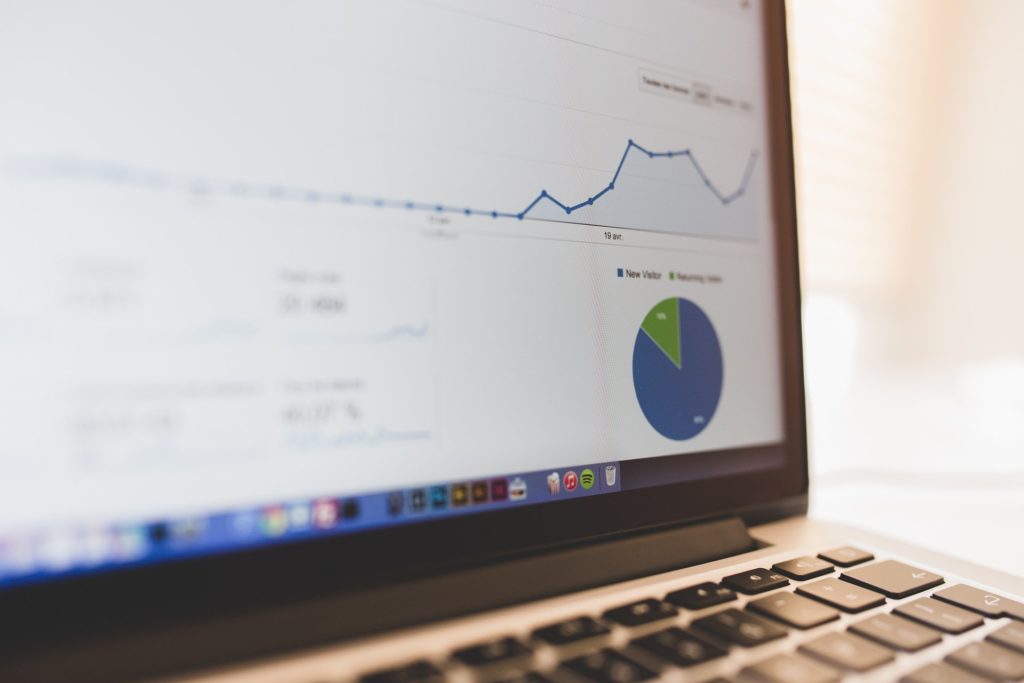 Search engine optimisation has various aspects that you can break into manageable bits. So, where do you start? Here is how to build a cost-effective SEO campaign for small businesses as told by Chris Anderson from Springhill Marketing.
Build a new website or review your current one
If you plan to create a website, consider using platforms such as WordPress. This website builder allows you to use various useful plugins, which are apps that you can install from the WordPress dashboard. If you don't feel comfortable building your website, think about employing the services of a website designer.
For SEO, you should consider installing the Yoast SEO plugin as this can help you optimise your web pages. It has a page analyser and it enables you to write title tags and meta descriptions for Google.
In WordPress, you can design a menu that includes the following:
Home page
About us page
Products or services
FAQs
Contact details
Remember, this is only a suggestion of the type of pages you can incorporate into your site. Add as many pages as you deem necessary for your business. If you are unsure, you can always seek expert advice.
Should you create a single-page or multiple-page website?
Of course, one-page sites are easier to build and design. However, SEO campaigns will require several pages at least. Basically, the more pages there are, the more likely it is you will rank higher on the search engine results pages.
For instance, an optimised single page gives you one chance to rank. However, having twelve optimised pages gives your website twelve opportunities to land at the top of the search engine results!
If you already have a website, you should prepare a checklist which includes the following questions.
When did I last update my site?
Ensure that your website is friendly to both customers and search engines. If it looks dated, then you need to redesign it as soon as possible. Also, make sure that your site appeals to visitors. Remember, search engines such as Google often give low ranks to sites with an outdated appearance.
What platform am I using?
WordPress and Shopify are the latest and most popular platforms today. As they are widely used, you will have no trouble hiring an expert who is familiar with them. These platforms are continuously producing updates and new features to make websites perform better. This will almost certainly help you improve your customers' experience. While it can take time to master the plugins, it will be well worth it in terms of optimisation and online traffic.
What is my site's domain authority (DA)?
Domain authority is the number assigned to an online site, ranging from 1 to 100. These rankings were developed by marketing analyst MOZ and high ranks such as 50 or 60 mean that your website is already regarded as well established and trustworthy. To discover your DA rank, use a MOZ tool or other domain checker.
Conduct keyword research and implement a strategy
You should always take the time to find and use the correct keywords. In fact, this is the primary goal of SEO campaigns. When a customer thinks of your business, what are the words that will spring to their mind? It is critical that you think like your customers when you conduct keyword research. Finding the keywords can enable you to beat the competition and make your SEO campaign a profitable one.
To begin, type the words into Google search and look at the suggestions. For instance, if you sell essential oil, you would not want to rank for these words because that would be too broad. In SEO, you need keywords that are:
Significant to your business
Within reach to rank for
Unique
Once you type the words 'essential oil', Google will display suggestions relating to what users often search for:
Essential oil diffuser
Essential oil for sleep
Essential oil for coughs
These types of suggestions can help you determine which keywords will work best for your products or services. To assist you in your search, consider using tools such as Google AdWords keyword planner. Besides offering suggestions, this tool can also highlight:
Monthly search volumes
Cost-per-click (CPC)
Competition
To discover your current ranking for your target keywords, you should use online tools such as SEMrush.
It is vital that you pinpoint as many keywords as possible as many of them may not work. In addition, while looking up these words on Google, check the companies that appear as well as their DA – find out what they are ranking for. This will help you determine your chances of optimising the target keywords and outranking them. If you find this process confusing and complicated, don't hesitate to seek expert advice.
Optimise your onsite content
Once you have completed the keyword research, it's time to optimise your website. Make sure that every page contains a keyword. Create a page if you must and place the target keywords on your website.
Include meta descriptions
To write an exceptional title and meta description, consider the following tips:
Make them short but descriptive. Besides, Google only allows a limited amount of characters to be displayed in the search pages.
Incorporate the target keywords in both the title and meta description.
Make sure the meta description makes sense to readers.
Don't forget your call-to-action (CTA) – make it convincing enough for users to click on the link. Avoid boring people with a simple description of your business. Instead, tell them:
What your business can do for them
How you are going to solve their problems
How they can contact you.
Refrain from using too much punctuation.
Google is not comfortable with titles and meta descriptions that include exclamation marks, and it may consider your site to be 'spammy' as a result. Therefore, it is better to use full stops, even if you have an exclamatory sentence.
Make use of tags
Tags such as heading tags (e.g., H1 – H6) are useful to your titles and meta descriptions. However, make sure that you have just one H1 tag per page and that it is the only target keyword.
Also, when you are using heading tags, remember:
Limit the H1 tag to one per page; it should be unique and contain the page's topic, including your primary keyword.
Use the other heading tags (H2 – H6) appropriately by distributing them in the site content with the secondary keywords. However, most sites only use up to H3 tags.
Don't fill your content with too many keywords as this strategy can backfire and may even earn you a penalty for 'keyword stuffing'.
Create relevant website content
Go through your page content and ensure that the keywords appear several times on every page. In addition, ensure the content makes sense and is useful to your visitors. However, introducing random keywords won't help and Google may even punish you for such an approach.
Include images
Websites without pictures are often regarded as boring. So, if you want to engage your visitors, make sure you display your products. Although search engines cannot read photos, they can read alt tags so remember to add one to every picture. Alt tags are descriptions of your photos so it is better to include a relevant keyword as well.
Use Google My Business
Creating a Google My Business (GMB) profile will provide your business with an opportunity to share your details, including:
Physical address
Phone number
Pictures
GMB is a powerful tool that will attract customers to your doorstep. Reviews of your business can also appear here. You can optimise your GMB listing and rank higher in the local searches. Remember to optimise your descriptions and add a few posts. Provide all the details Google requires because missing data can negatively affect your ambition to stand out from the crowd.
Conclusion
SEO campaigns are an ongoing process; you need to continuously optimise your pages and keep your content up to date. Remember, Google is always looking for the latest and best content to show to users. So it is essential that you update your website with the current trends. Although anybody can launch an SEO campaign, making it profitable is what separates the experts from the also-rans.
More on small business marketing and SEO for local rankings.