Deciding between working with a Cut Make Trim (CMT) manufacturing partner or scaling up production and opting for a fully-factored partner (FF) abroad, is a choice that most successful fashion, accessories and furniture brands have had to make at some point.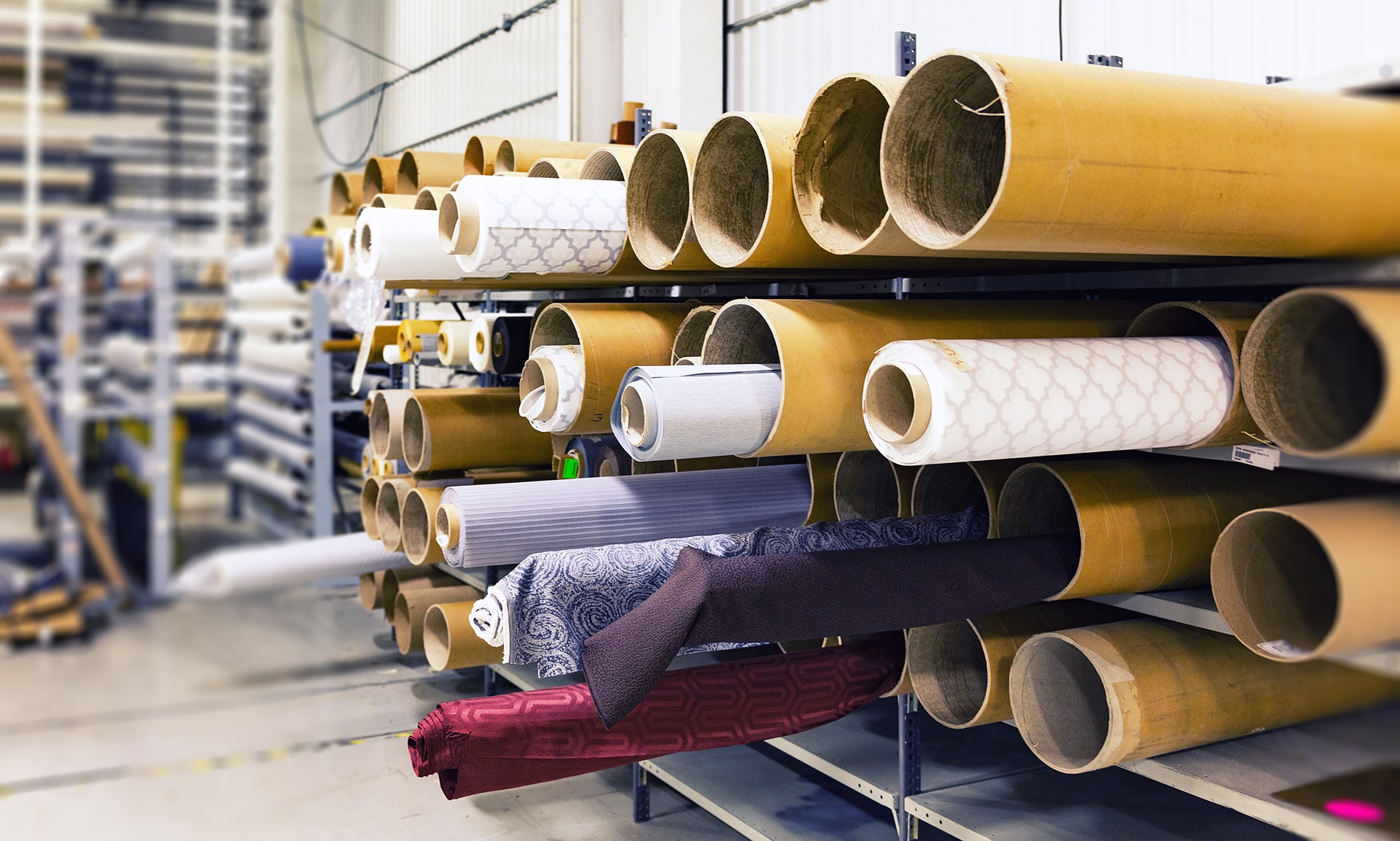 Exactly who and what you choose will depend on many factors; the size and complexity of your order, cash flow, the amount of control you wish to have over the order, and how much traceability and transparency you want to have within your supply chain. Flora Davidson from Supplycompass discusses the difference between CMT and FF and highlights both the advantages and disadvantages of both.
Cut Make Trim (CMT) partners
Cut Make Trim units cut the material, make the garment and add the trims. It's is a good option for designers starting out and brands in their first few years, because they can cater for much smaller order runs. Strong tech packs, pre-made patterns and experience procuring fabrics and managing supply chains all help make this option more efficient and successful.
Advantages of CMT
Smaller orders – Larger factories demand higher quantities because of high fabric minimums dictated by mills. With CMT units you are not restricted by minimums because you source the fabric yourself, which means you have more options, greater flexibility over quantities and save money.
Supply chain transparency – It's ideal for brands looking to have total control and visibility over their entire supply chain. You know exactly where every component and bolt of material comes from and can communicate this to your customers.
You get exactly what you want – Sourcing your own fabric and components means that you can find exactly what you are looking for, and there is less need to compromise. With fully-factored manufacturers, their network of mills and suppliers is often more limited and made up of pre-existing relationships. This can mean they may not be able to find exactly what you are looking for or that the quality of fabric or components might not always meet expectations.
Less waste – CMT can be seen as a more responsible option as there is more control over wastage and the use of sustainable resources.
Disadvantages of CMT
Cost – Producing with a CMT unit usually ends up being the more expensive option. Once you have paid for the fabric, patterns, grading, postage costs and import duties and taxes – it all really adds up. If you want fabric printing, embroidery, embossing and or custom labels, CMT will have to outsource this at additional cost and delay. Plus, minimum order quantities (MOQs) on custom trims are often very high, so you may have to buy the surplus yourself.
Delays – You can't always anticipate delays in garment production. Materials stuck in customs, labels made incorrectly, or zips delivered to the wrong address are common problems. Fully-factored manufacturers will be able to source materials and components faster and have the ability to fix problems quicker.
Growth – CMT units are usually small outfits, which means they can't necessarily keep up with the demands of your business as it grows. They might not be able to manufacturer the entirety of your collection for example. They might have issues with cash flow or they might not be able to offer more advantageous payment terms.
Fully Factored (FF) Manufacturing
Fully-factored partners look after your entire order from design through to delivery to Freight on Board (FOB) point. They do everything from design assistance, pattern making, grading, sourcing materials and components, sampling, bulk production, packing and freight forwarding.
Advantages of FF Manufacturing
One stop shop – All procurement and production is looked after by the factory, which means there is no need to source anything extra, no need to manage your supply chain and no need to make lots of additional payments. You can also have flexibility over materials and tell your manufacturer if you have a nominated supplier.
Cheaper – If you can reach the minimums dictated by these factories, this option is the best value.
Fewer delays – They have departments specifically dedicated to sourcing materials, sampling, looking after imports and exports and logistics. It is the factory's responsibility to fix any mistakes or delays that arise.
Better for manufacturing abroad – Managing an order with a CMT abroad can be challenging; you might not have relationships with local suppliers and you'll likely be less familiar with local laws and taxes. With fully-factored manufacturers, they know who to go to for what.
Lower carbon emissions – FF manufacturers tend to source materials and components locally, which reduces your carbon emissions within your supply chain.
Disadvantages of fully-factored
High order quantities – Fully-factored producers will almost always require high order quantities, which if you are a small brand can tie up your cash in unsold stock.
Less flexibility – The benefit of them looking after everything also means you have less flexibility overproduction.
Less transparency – It can be more difficult to find out exactly where every part of your product comes from. Though, if this is important to you, there are plenty of fully-factored manufacturers who pride themselves on having traceable, transparent supply chains themselves.
Ultimately the decision will rest mainly on what scale you are producing at and what degree of involvement and order management you want. Overall, we believe that fully-factored partners are key for growing brands. It enables them to make better margins on their products, reduces the amount of time they spend managing their supply chain, and improves efficiency.  For brands launching their first collection, or those that need smaller orders, then we'd suggest choosing a CMT unit.
More on running a business and supply chains.