Flowers are timeless and have been used for centuries to express emotions. They play a role in all occasions, from expressing sympathy, to celebrating the birth of a new baby or showing love on Valentine's Day. Flowers being closely related to emotions and occasions is perhaps the reason why the florist industry has been thriving for decades and why the need remains strong. The fresh cut flowers and plant industry is currently worth £2.2 billion in the UK, and to give some perspective that is £0.2 billion more than the music industry in the UK. The florist business industry is huge and comes with the vast opportunity to start a successful company.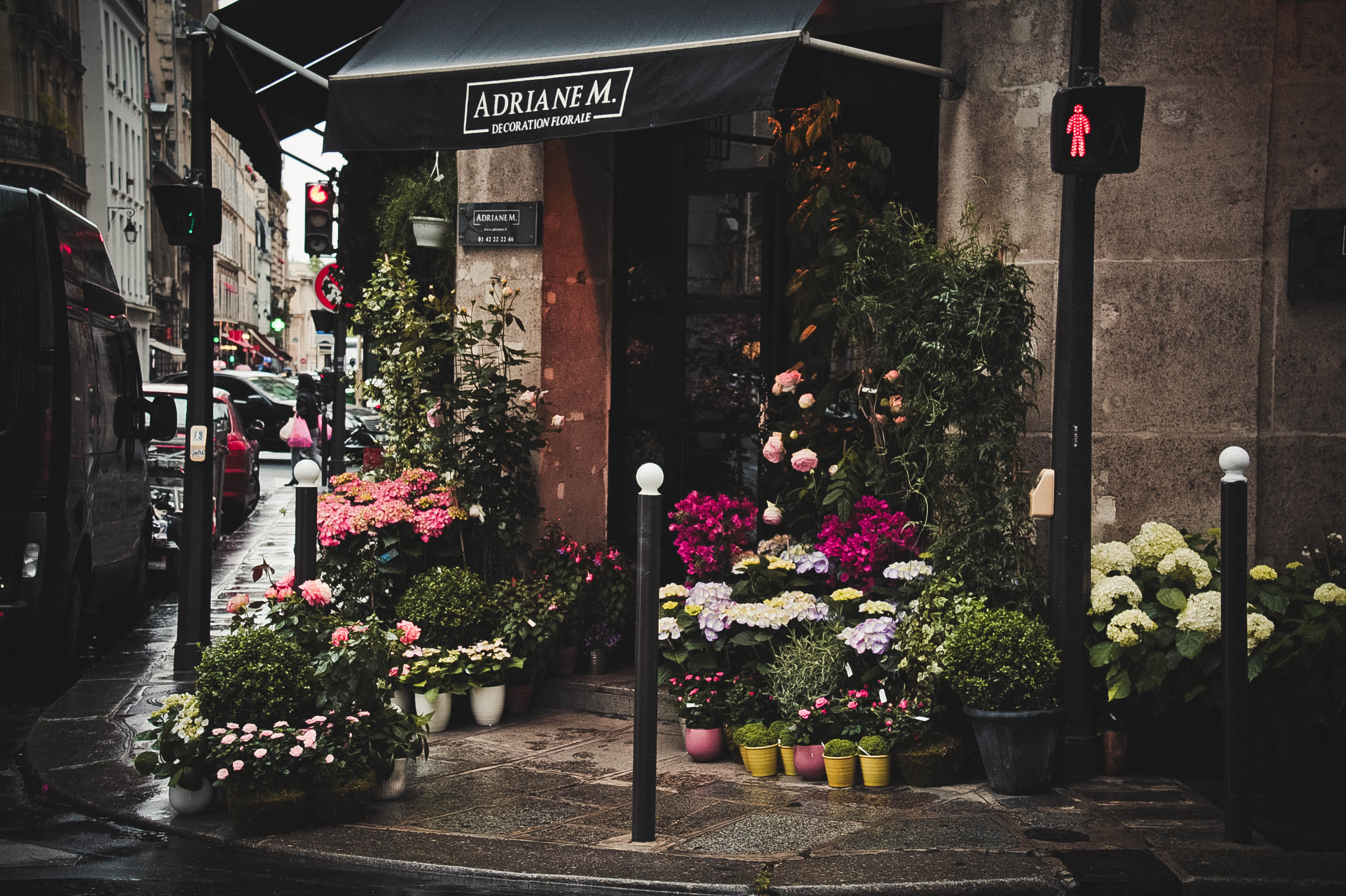 Running a florist business will mean long hours, hard work and a need to secure clients. A good knowledge of social media and flare for creativity can help your business thrive. In order to run any business you need to love what you do and be passionate about it. If you are considering running a florist business then a love for flowers and business is key, and you need to be willing to do the hard tasks to reap the rewards. Here is all you need to know if you are thinking about starting, owning or running a florist business.
About
The day-to-day operation of your florist business will vary depending on the type of florist business you want to run. However, it will require hard work and early mornings. You will need to get to flower markets as early as 4.30am, in order to get the best quality flowers. It will also mean that you will work long hours, with most flower shops opening from 8am to 6pm. Additionally, because of the industry, it is likely that you will need to be working for all the important holidays such as Mother's Day, Valentine's Day etc. If you are looking at providing flowers for events such as weddings and parties, then you will also need to invest time in designing layouts and attracting clients.
The flower industry is moving online, however there are still thousands of flower shops operating around the UK. Whether you want to start a online florist business or want to rent a premises and do it the traditional way, if you are passionate and aren't afraid to get your hands muddy, then a florist business may just be for you.
The skills, training and qualifications needed
Like most other businesses such as a baking business, blogging business or cleaning business, you are not required to have any official training or qualifications.
Although, you don't necessarily need to gain any qualifications or experience to start and run a florist business, it is definitely advisable to do so. You might enjoy making floral arrangements and are good at it, but it's a lot different to actually running a business. Getting some basic level qualification is strongly advised. You can choose to take courses that vary in the subject of the course, the length as well as the cost. You should carry our searches to see where you can get training and take courses in your local area to get as much as training as possible. From going to a flower school such as Tallulah Rose Flower School or McQueens to a floristry degree, the level of qualification will depend on you and how much time and money you want to invest in your craft.
Some of the skills that are essential to creating a great business are entrepreneurial skills. As well as business skills, you will need to have a variety of creative skills. The ability to create arrangements to different tastes will be you daily tasks, therefore being a creative individual is key. Continuous learning and keeping up with the industry is essential to survive in the competitive world of running a business.
You should also consider working for somebody else for couple of months to get a real idea of how a florist business operates. Of course, this might not be possible but having some experience in the industry will help. You will also need great customer service skills because you will need to build relationship with customers, in order to keep them coming back.
How much money will you need and the funding options
The start-up costs of your business will vary depending on the location you choose to have or whether you even have a premises. By operating an online business or working from home, you will cut costs significantly. When it comes to start-up costs, the majority will be spent on the location of your flower shop. Where you choose to run a shop, whether it's an expensive city like London or your local high street, will have significant impact on funds needed. You are looking at prices from £15,000 to £100,000 for the premises when getting started.
You won't need a lot of equipment, but you will need some big pieces which are essential. Refrigerated cases are needed and these are an absolute must to keep the flowers fresh and increase their shelf life. You will also need to consider the money on transport. If you are providing flowers and set ups for wedding and events, then you will need a van to transport your flowers and equipment. The cost of equipment for your flower shop can range from £3,000 to £30,000 again depending on the size of your shop as well as if you require a van.
Other equipment costs you will need to consider are the costs of flower buckets, display items and flower arranging equipment.
There are plenty of funding options available, and you can explore these when you have decided how much your florist business is going to cost you. To get a good idea of all the costs involved you should create a business plan. The business plan can help you outline your costs which you will need in order to raise funds. Some options for funding are: your personal savings, peer to peer lending platforms, crowdfunding or government backed loans.
Location of your business
The location of your businesses needs to be spot on to make it a success. Although, flower shops on high streets are the natural option when considering a location, you might want to consider alternative locations. For example, you might consider a location near a hospital, graveyard or event a events venue. You will need to find a gap in the market before even considering starting a business, so you will need to find a prime location to really bring something new to the public.
You can even just operate your business online, without the need of premises which will obviously cut the costs of your startup. Alternatively, you can also work from home if you have space to use, especially when you are first establishing your business and starting out. There are multiple options for you to consider when deciding on a location. You could even have a mobile business, where you run your business from a stand or a van.
Pros of running a florist business
There are both pros and cons of running any business. Here are some benefits to consider if you're a deliberating about starting a florist business.
If you are passionate about flowers and are creative then it's the perfect role for you and you get the added benefit of being your own boss.
It's an industry that is timeless, and flowers are always needed for various occasions.
You can develop your business, from one shop to many. You can even start your own floristry school.
There's huge opportunity for profits and growth if you start providing flowers for wedding and events.
Word of mouth is free and can really work as an marketing tool. Make customers happy and they will surely recommend you to others.
You can exercise your creative skills as there will be plenty of opportunity to come up with new designs and ideas.
Cons of running a florist business
Here are some of the cons that you will have to also consider.
You are going to have to deal with long hours and early starts.
The physical work may be tiring and accompanied by long hours it can really be challenging, especially when you are first starting out.
Florist business industry is very competitive and you will have to compete with the ever growing trend of online flower shops.
You will always need to be creative because you need to be different to stand out.
Supermarket flower sections can be really tough competitors for independent shops.
Flowers can be a difficult product to deal with as they usually have a short life, and this can result in huge amounts of waste.
It can take a long time to see a good profit margin.
What you need to start a florist business
You will need a combination of things to start a florist business, ranging from premises, to equipment to relevant skills and experience. Here is a list of things that you will need on your florist venture.
You will need a location, whether it's a shop space on your high-street or a space in your house to initially start your business.
You will need funding to fund your business.
Equipment including a refrigerated cases and buckets to hold and display flowers.
Range of skills from entrepreneurial skills, customer service skills to creative skills.
Consider having a partner for your business.
Stock/inventory will be needed.
You will need a business plan and a budget to highlight your plans and finances. Your business plan will also be essential to gain funding.
Attracting customers to your florist business
Attracting customers can be one of the most difficult parts of running any business. Building a loyal customer base can be a challenge, but it is the key to success. You will need to invest in social media, having a Twitter and Facebook is important as they are the platforms that people will likely use to reach and find you. However, your main focus should be the creative platforms – Instagram and Pinterest. Both of the social media platforms are all about being beautiful and aesthetically pleasing which is natural to flowers. Both of those visual platforms allow you to display your work and creativity which should attract customers. A good social media strategy is key.
You also need to encourage word of mouth when it comes to building a customer base. Word of mouth is essentially free and can carry great weight with potential customers. So, you might want to offer your existing customers incentives for suggesting your business to friends and family.
When you are starting out, you need to keep the costs low. Therefore, encouraging word of mouth and building social media networks will be cost effective whilst being effective. You should also consider having a website, and register your business with google. The aim is to be easily found and searched.
More on small business ideas and starting up.