Forecasts have long been generous about the British holiday and tourism industry, which is estimated to be worth £257bn by 2025. Nowadays, tourism is a major pull for the UK economy, netting upward of £106bn. Aside from a tempting economy, domestic tourism and holidays have seen an uptick since the national lockdown. As travel restrictions tighten, the role of domestic tourism in the UK has seen a revival of sorts.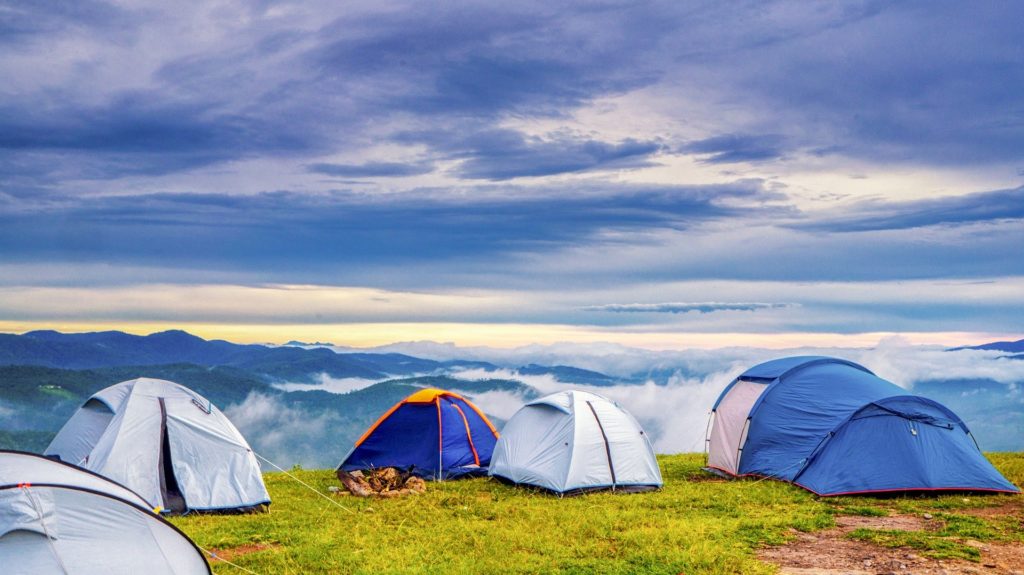 As the UK has rekindled its excitement for domestic travel and attractions, there is now a great opportunity to invest in the likes of a campsite as a start-up business. Yet, a new business can be a tricky matter of navigating the likes of planning permissions, licensing, budgets, and insurance. Here we look at everything you need to know about setting up a campsite business as told by Jason Sims from Just Kampers.
Research & plan your business
Understanding your field is the first step toward establishing a small business. This means surveying the local competition, understanding the kinds of resources you might need, and make a checklist of the roles. This will involve a host of tasks, including:
Administration and managing bookings (known as front of house)
Maintenance and general repair
Security concerns for the premise
Prep your legal
Acquiring the appropriate and sensible legal documentation is an early, unmissable step. In the preparation for your business, you should look to obtain proper licensing from the local authority to ensure your business is complaint.
If you're using a campsite commercially, or for a business, then there are certain compliance matters to address. A site licence, for example, is an essential step if the land is being used for tenting or caravans.
Location is key
When you're hatching plans for a staycation – the major pull for tourism will often be determined by the location of your business. If you're business is a campsite, access to views, sweeping landscapes, and local amenities can become a major part of your marketing.
In the UK, countryside tourism is often attracted to scenic locations. So, owning a campsite with access to rural views and fresh air can be a major selling point for your business.
Yet, for those more rustic campsite settings, having some level of access is important. Location for your campsite will need to balance between access to views, scenery and green space, whilst having local amenities.
Should I purchase an existing campsite or build a brand new one?
Depending on the value and space of land available, seeking out deals is often the most advantageous way to build a new start-up. Yet, if there is an existing campsite on the market, it may be an opportunity for your business.
If the market is offering an existing space that has, in its past life, been used as a campsite, then consider the value and space of the land. It's also worth considering the location of your campsite. The benefit of retrofitting an existing campsite, however, is that you'll likely gain the current fittings of the site, which can help your budget and the timescale of taking your business public.
Yet, opting for a new campsite might open your business to more freedom. With a new site, you can gain more control in the location of your business. Deciding between a new or existing campsite for your business will largely be a personal judgement based on market value and location.
What kinds of accommodation are available?
Many campsites will offer space for the paying public to pitch up in private caravans, tents, or other camping facilities. Another useful tip, for start-ups, is to consider including shepherds huts, or other rental spaces for visiting campers to loan. A fully furnished camping solution for visitors could create a unique selling point for your campsite.
For premium self-sustainable camping solutions consider vintage caravans, such as the T5 or T6. These popular, mobile camping vehicles that have become more popular recently and could establish your campsite business apart from the competition.
Advertise your launch
When you're nearing launch, advertising and raising awareness can help spread the good word about your business. Business can be won slowly and patiently, with good referrals and a strong reputation.
The UK tourism and holiday industry is a strong and growing one, with a recent shift in interest for domestic staycations in scenic landscapes like coastal Falmouth or Cornwall. For start-ups looking to tap into this interest, you should think about elevating your campsite into a destination.
More on small business ideas and starting up.