Scott McGohan, CEO at McGohan Brabender, claims that the lack of communication is every company's major challenge. Effective workplace interaction is possible as long as productive staff members are in their proper places. Besides, small organisations usually feature unstable internal structure (at the beginning of growth), lack of cash and resources.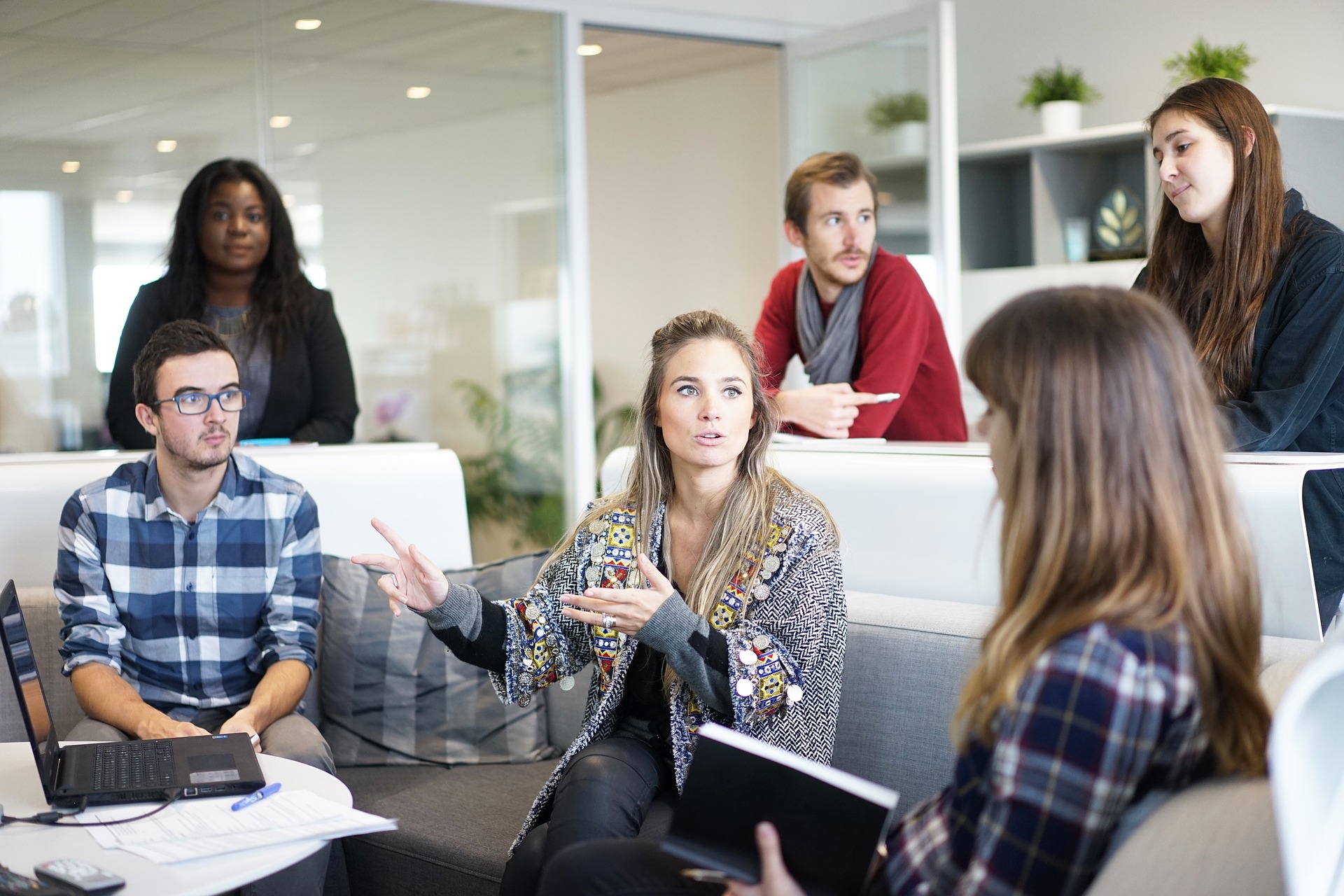 How to select people matching small business' needs and requirements? Keep reading to recognise the applicants' potential, to escape hiring frustrations, and to create a stable long-term team. Check the list of types of employees to hire, created by Cake.HR, that can help increase business' income and let it scale fast and steadily.
1. Passionate enthusiasts
The art of diving headlong can't be learned but avid enthusiasts are born that way. Sometimes they even lack professional experience or impressive practices. However, they never make you worry that they may lose interest or are not able to develop fresh ideas. This kind of employee gives business owners an opportunity to "sculpt" the employee and raise a real pro that will be loyal to them.
2. Unique-minded entrepreneurs
A business owner is the main entrepreneur and makes key decisions. However, such type of personality yields gains for a company because those people have a gift to offer a new perspective on almost any serious or extraordinary problem. They can think critically but stay creative at the same time. Note that entrepreneurs become a success factor as long as they can heed others.
3. Loyal teammates
Team players is a well-worn phrase among HRs but it's still valid. They're indispensable for a small business because only collective strengths can give impetus to the company's growth and support it's development permanently. Teammates are extroverted employees and accustomed to taking care of their "brothers in arms" and they're always ready to sacrifice personal ambition for the sake of general success.
4. Agile employees
Agility and flexibility are important for any small business where a few people have to be responsible for a wider range of solutions. Agile co-workers aren't afraid of additional tasks even if they're not keen on them perfectly. However, their efforts can be counterproductive that require a wise division of responsibilities.
5. Natural-born mentors
While a company's growing, the former newcomers become experienced players. It's very important to have the employees in the team that are able to teach juniors. It's not implied to give lessons in a classroom but to share knowledge with others to take a load off a small-business owner's mind. However, it's still necessary to practice essential types of training for both experienced workers and rookies.
6. Thirsty for knowledge
One can be enthusiastic but it's also crucial to grow and get new knowledge. The employees shouldn't freeze and make themselves scarce. A small business owner should motivate them and give opportunities to learn and use some methods to appreciate their efforts.
7. Pinch hitters
These people feature an extremely valuable trait. Because of their education or previous experience, they specialise in several areas simultaneously. For example, a sales manager can also build websites and develop social marketing strategies. In the conditions of limited staff, hire those "chameleons" immediately.
8. Incurable optimists
When a company has to pass through financial hardships (that takes time), it may have a negative and depressive impact on the team's spirit. If having employees that are able to be at their best when things are worst, the success will be closer. Such people ensure a positive and enriching work environment despite the associated obstacles.
9. Betting challengers
"Yes-people" are convenient but not useful. A single employee/manager/business-owner dominance and other workers' acquiescence contradict a team effort. It's great to engage some "no-people" that enjoy arguing and used to suspect and question any ideas. Those people are judgmental and fastidious. Besides, challengers motivate others to find ways of being more productive.
10. Habitual geeks
Each company needs a person that is able to provide technical support while other employees are engaged on creativity. Everything needs to run like clockwork in the office to avoid downtime and associated loss. It's also crucial in terms of security and helps protect unique information, new projects, etc.
Afterwards
When thinking of how to find employees to grow a small business, remember it's crucial both to hire and hold the employees that's why they need encouragements. For this purpose, some win-win HR technologies will be helpful.
When handling the issue of picking the right people, it's rational to use HR software that will truly benefit your organisation to automate further human resources tasks.
More on HR and staff management and how to hire employees for your small business.