A new survey of the UK's SME workforce shows just what employees want from their employers.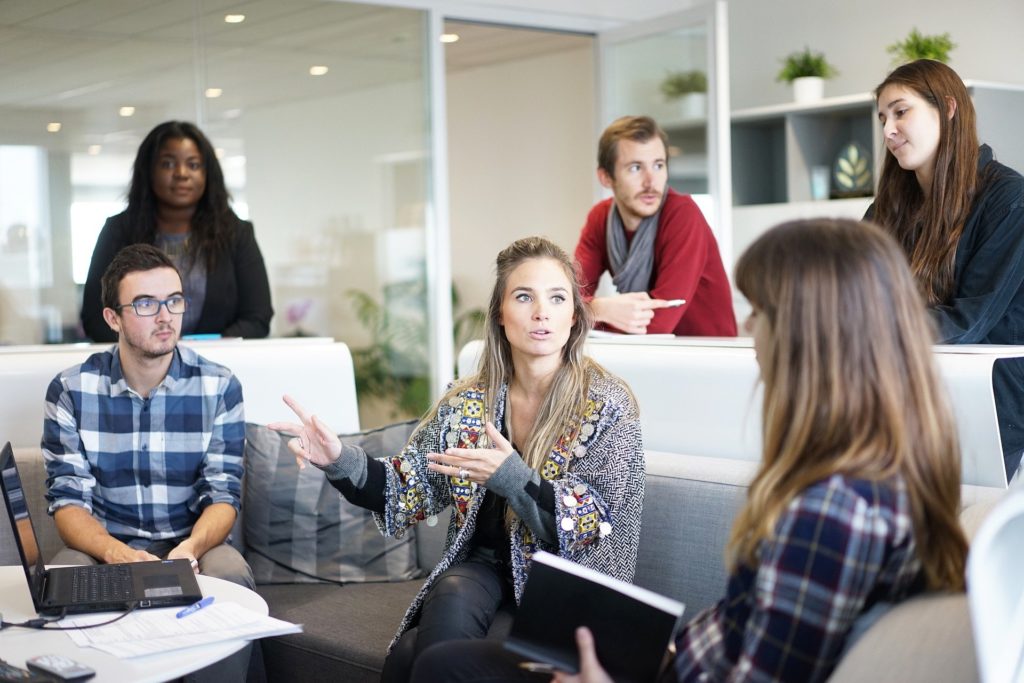 Insurance adviser Drewberry's 2021 Employee Benefits & Workplace Satisfaction Survey collected responses from 2,000 SME workers. The survey looked at what UK's small business staff want and here is what was found:
More than half of employees wanted flexible hours from their employer, making this the most in demand benefit
However, demand for insurance benefits rose the most, with demand for Group Critical Illness Cover alone seeing a percentage rate increase of 38.9% compared to Drewberry's last (pre-pandemic) survey in 2019
Employees seeking access to remote GP appointments saw a massive percentage rate increase of 264.2%
51.1% of employees wanted their employer to offer benefits to improve their health and wellbeing
While 45.7% of staff currently working remotely due to the pandemic were either very keen or fairly keen to return to the office, just 13.5% wanted to go back for 5 full days
The preferred split, once it's safe to go back to work in person, was 3 days in the office and 2 days at home
Employees seeking a new job in 2021 say job security is the fifth-most important factor they look at — up from seventh previously.
How should employers respond?
Nadeem Farid, Head of Employee Benefits at Drewberry, says: "Employees' priorities in terms of workplace benefits, working hours and what they want from a new role have changed massively since the pandemic.
"COVID-19 highlighted the real risk of illness and even death, which is likely why there's been such a spike in demand for insurance that covers sickness and death (demand for Death in Service Cover rose at a percentage rate of 13.8%). Employees want the protection insurance provides — and if it's free from their employer, that's even better.
"Fortunately, insurance benefits don't have to be expensive. Policies such as Death in Service Insurance are often much cheaper than employers think. Moreover, they usually come with free services employees can use to manage their health and wellbeing, including providing in-demand remote GP services. These add yet further value.
"Ultimately, the huge rise in demand for these benefits makes it one crucial area employers can address to boost workplace satisfaction."
What is the future of work?
There are also other ways work will likely be very different post-pandemic. With just 13.5% of office workers currently working remotely wanting a full-time return to the office, some hybrid working will continue even after COVID-19 fades.
Meanwhile, priorities have changed for those seeking a new role in the next 12 months. The importance of salary, working hours, location and work environment to job seekers has fallen since 2019.
One factor that has risen in importance is job security. While it's easy to put this down to economic uncertainty and workers prioritising job stability, other factors also rose in importance over this period. More job seekers now list job satisfaction and company values as priorities, which might indicate a bigger shift to a future where workers prioritise finding jobs that make them feel good at companies that reflect their values.
Why does this matter?
"We've already seen significant changes to the world of work since the pandemic. This will only likely continue," says Nadeem. "COVID-19 hyper accelerated the remote working shift, leaving many companies wondering whether they even need offices to accommodate every worker every day.
"Meanwhile, employees' expectations of their employers have also changed. With such growth in demand for benefits, employees will increasingly expect bosses to provide them. Given this, there will likely be far more competition in 2021 and beyond for those looking to hire."
More on small business news and employee benefits.