There is light at the end of the tunnel. After more than a year of turbulence, there are signs to suggest that life may soon return to normal. The Government has outlined a roadmap out of lockdown, and if the current trends are maintained, then most British adults will have received a vaccination by Summer's end. With restrictions on socialising and non-essential retail currently set to be lifted on the 21st of June, many are already looking forward to the return of 'normal' activities like eating at a restaurant, going to the gym, or spending a night on the town.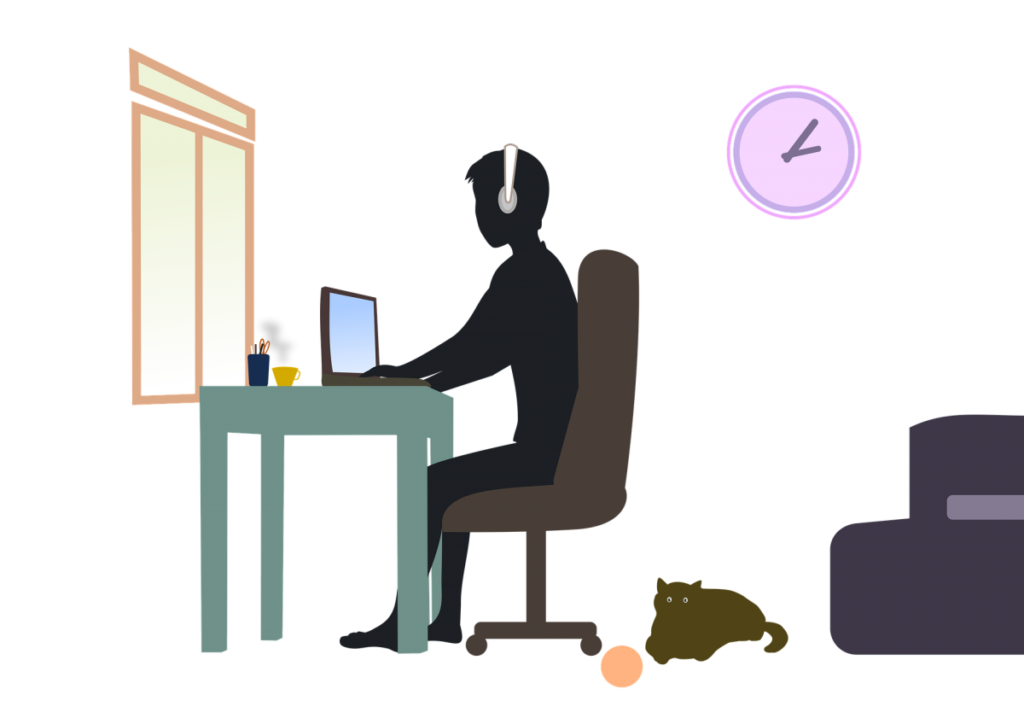 The return of normality is also eagerly anticipated in the business world. Barclays CEO, Jes Stayley, stated that working from home was "not sustainable", and Goldman Sachs Chief, David Solomon, went even further, labelling it an "aberration" that must be corrected "as soon as possible". However, such a hardline view will bring many businesses into direct conflict with their employees. While most of us will be glad to see the back of the restrictions on our social lives, we're keen as a nation to keep some of the changes seen in the world of work. Our own research has shown that 86% of us want the flexibility to continue working remotely after the pandemic. There's a wider business benefit to this too, with studies revealing that employees are more productive when they're allowed to choose how they work.
So, here is how you can make WFH work for you and your business over the long term as told by Tushar Agarwal, the CEO and Co-founder of Hubble.
Focus on team culture
A common criticism of working from home is that it leaves workers and teams isolated from one another. This negatively impacts collaborative work and can also stifle the innovation that might come from a brief chat. Teams that are closer to each other socially are also more likely to work more efficiently – for example, by supporting a worker in their duties in a busy period.
Technology is key to breaking down walls that develop between colleagues, and you should encourage communication with any member of your team working away from the office. Instant messaging software such as Slack makes it easy to do this. Unlike real conversation, where small details can be forgotten, Slack stores messages so that past chats can be easily revisited.
Working remotely can leave team members isolated, so it's also important to maintain face-to-face communication. Using a video call service such as Zoom or Webex is hugely valuable here. Video calls allow for us to pick up on physical and verbal cues such as body language and tone of voice.
Communication doesn't need to be about solely work either. The office has a social aspect to it too, and you can replicate this by setting up separate channels for non-work chat. Not only will this help to build team spirit, it doesn't affect the wider team's workflow. You could also go even further in organising socials or "away days" that can be done digitally. Activities like online cocktail classes, painting workshops or escape room challenges provide great opportunity for employees to leave the work environment and bond with other team members.
Trust in your employees
The move to home-working highlighted some of the unhealthier aspects of pre-COVID management. Many didn't trust that their teams could work effectively without direct oversight. As such, the office was often used as a place of surveillance, with managers paternalistically watching over their teams. This promotes presenteeism, with workers only being judged on how visible they make themselves, and extroverts often being seen as "better" than quieter colleagues – even when they're less productive.
It's difficult to replicate this approach when teams are working remotely, as managers are physically separated from their employees. As such, many businesses use invasive technologies such as webcams or keystroke trackers to monitor how their team is working. These actions show a lack of trust, and will usually result in employees losing trust in the company, ultimately reducing motivation, productivity, and loyalty.
If you don't think that your workers are capable of working independently, then you've made a mistake in hiring them. Trusting your remote workers to complete their tasks results in improved job performance, and believing in your team is the best way to get them to work effectively.
Let employees decide how they work best
One of the best things about working from home is flexibility – whether this be the flexibility to start work a little earlier or finish later, or the capacity to better fit our personal lives around work. Workplaces are still restricted in their ability to open right now, but once these barriers are lifted, it is important that we maintain this flexibility. Employees who are empowered to work in ways that best suit their needs and schedules are likely to be the ones who thrive, as they feel more understood and valued by their employers. Rather than just inverting the pre-COVID work pattern, and forcing your employees to work from home, ask them how they want to work.
You could create your own survey to gauge the thoughts of your team, or there are a number of ready-made solutions out there if you prefer something pre-made. Most employees have said that they want a mix between remote and office working, and surveying them is the best way of finding what your company's mix is.
We've been through a huge amount of change over the past year, some of which is likely to remain over the long term – such as the increase in remote working. As with any major changes, there are worries as to the negative effects that this could have on processes. However, by ensuring that workers' priorities are taken into consideration, your remote team will continue to operate effectively into the future.
More on working from home and employee benefits and perks.