Every sales manager knows the essential benefits of training or sales coaching. Sales coaching software can give managers and salespeople the ability to collaborate and analyse sales emails and calls. It helps in refining sales techniques, establishing best practices, and improving sales close rates. All aspiring and even experienced salespeople can benefit from sales coaching and feedback. If you are running a small business and need to improve your sales, then sales coaching software can make a difference.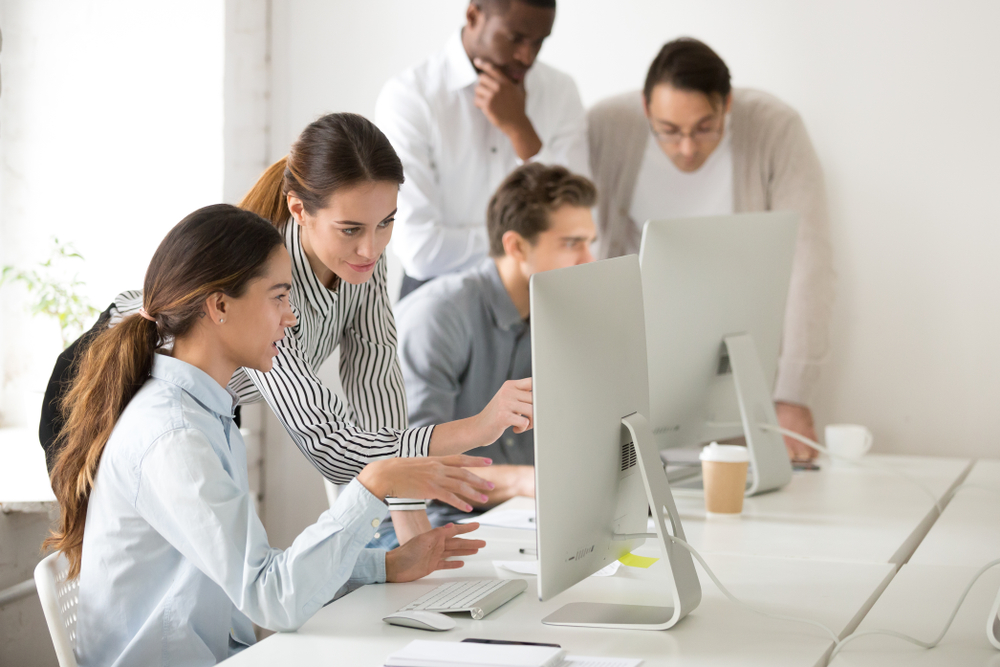 In this post, you'll learn the important benefits of sales coaching software to improve your sales and make your business successful, as told by Refract.ai.
Continuous training using sales coaching tools
Salespeople can master various tactics to shape their approach depending on different situations. Sales coaching tools allow continuous training, including features such as live observers' feedback, conversation intelligence, and signalling upselling or close opportunities.
Here are the benefits of sales coaching software when it comes to continuous training:
Employees can review past conversations via sales coaching software. It means that your employees can easily access and review their sales calls, as well as the calls of other team members.
Third-party representatives or artificial intelligence aid live feedback for a more objective performance review.
Teams can decrease ramp time with help from sales coaching tools by quickly determining areas for improvement.
A sales coaching software helps align the approach and messaging among client-facing salespeople.
Sales coaching software can increase win rates
A trusted and reliable sales coaching software, like the one you can find at Refract.ai, can be leveraged by the marketing teams to help identify winning behaviours. In return, it will increase win rates.
Sales coaching software can help you capture, analyse, and use feedback tools that are related to sales calls. Also, it helps identify pivotal opportunities in conversations and areas for improvement, which can be shared with your employees.
Here are the best features when choosing sales coaching software:
Sales coaching software automatically records all video conferences and calls, and have them transcribed in real-time.
Sales teams can leverage conversation data, including follow-ups, note-taking, onboarding, and coaching. With AI-based insights, you can track deal risks, talk track adoption, and the next steps for your company's sales cycle.
Choose a sales coaching software that allows you to onboard and retain employees, ensure consistent communication, share best practices, identify top performers, and certify your sales teams.
Provides your sales reps easy access to scripts, playbooks, and product descriptions to study and practice sales techniques around your company knowledge. 
Choose a sales coaching software with helpful tools you can use during sales meetings and sales customer pitches to aid in presenting valuable information, thus bolstering product knowledge and sales skills during critical moments.
Train new hires using sales coaching software
Whether you have a small business or a big company, sales coaching software naturally complement the sales training of new hires with onboarding software. Gone are the days when you need to use pen and paper or survey forms or traditional quizzes to assess a sales rep's performance. With sales coaching software, you can train new hires and your existing employees online through mobile devices, minimizing time and effort spent.
Here are the benefits of sales coaching software when it comes to onboarding new hires and training current employees:
It is a great tool used in training new hires and providing continual training to current employees through skills assessments, role-playing, and short courses.
Reinforce learning through systematic and continuous learning, which is crucial to your success. Using a sales coaching software helps set up sales training initiatives. In that way, you can break them over a long period by weeks or months or keep training relatively short.
Managers and sales coaches can help sales reps develop applicable courses of action to improve sales skills and master the delivery of top sales pitches.
Integrate existing software with sales coaching software
With modern technology, sales managers and business owners can integrate various existing business software with sales coaching software. The software integrations include call tracking, web conferencing, sales performance, and CRM software. It means that you don't have to make massive changes should you plan to invest in sales coaching software.
Here are the details of sales coaching software integration:
You can integrate sales coaching software with your existing outbound call tracking software. In that way, you can streamline lead follow-up calls and cold calling.
You can integrate your sales coaching software with web conferencing software, or share features for joint calls with clients.
Sales coaching software tools can be integrated with sales performance management and sales enablement software. By doing so, so you can access and use relevant resources, as well as receive feedback on the overall success of your business tools.
Calls and emails that are captured by a sales coaching platform are usually tied to customer data via the CRM software. A reliable sales coaching software can pull sales call information by integrating it with a CRM software or call callers.
Help understand customers better
Since sales coaching software pulls out data from your point-of-sale system and other existing software, you can understand customers better. Point-of-sale systems provide up-to-date info on your inventory or stocks, total sales (daily, weekly, or monthly), and other relevant business transaction data.
Here's how salespeople can use sales coaching software to help enhance customer experience:
You can use the data by sales coaching software integration to determine customer shopping patterns and behaviours, thus helping you understand your customers better.
Salespeople can perform mock calls or face-to-face upselling with fellow participants, and enable supervisors and managers to assess performance.
Draw in customers to your store or shop by training your staff to become an expert and experienced salespeople.
Conclusion
Sales coaching is useful when the level of experience of a salesperson is taken into consideration. Other factors include the types of customers that one commonly deals with, products offered, and changes in technology that should be adopted by salespeople. You can mould the minds of your salespeople and teach excellent sales techniques using CRM with the help of a sales coaching software.
More on boosting sales for your small business and staff management.