Whether you own a retail store, a restaurant, or an e-commerce site, EPOS (Electronic Point of Sale) systems are beneficial for you because they present a more efficient way of running your business. They can be programmed to perform any process. Plus, they run on handy peripherals such as tablets or iPads for maximum mobility.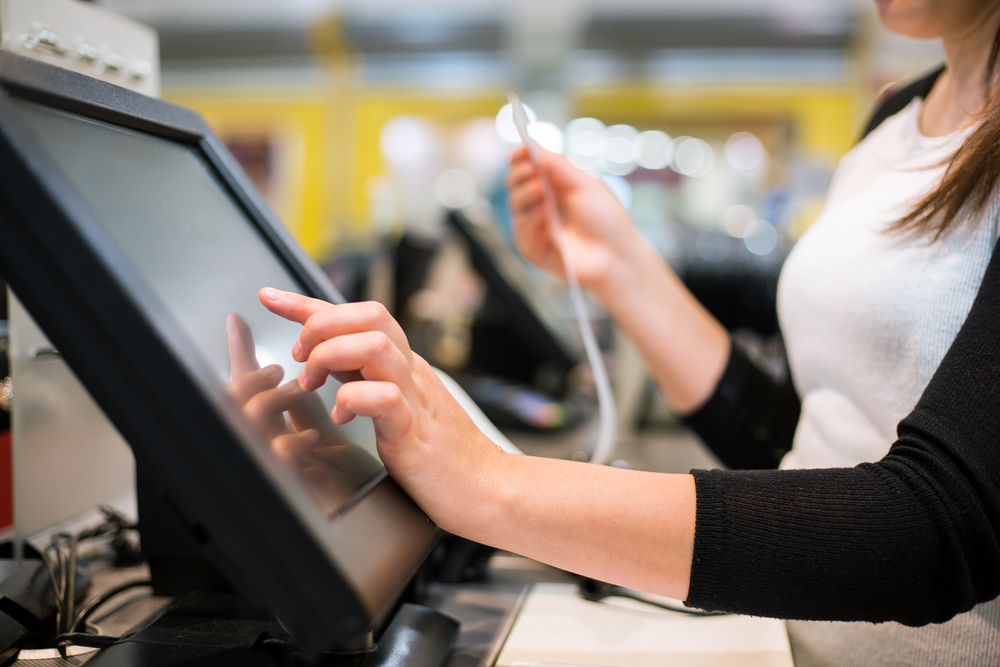 Here are some ways on how EPOS systems can make business transactions in your store easier, as told by Card Switcher:
Payment processing
An EPOS retail system is primarily used for processing payments more efficiently. Investing in one allows your employees to complete sales transactions faster because they no longer need to calculate the total purchase amount manually. This also improves accuracy by reducing computation errors through automation.
There are three payment methods that most EPOS systems can process:
Cash
The most straightforward way of completing a sales transaction is with cash. Your employees just need to inform the customer of the total amount, receive the customer's payment, place it inside the drawer, and give the printed receipt.
Credit Card
In today's digital world, credit cards have also become a primary payment method. You can add a peripheral PDQ card reader to your EPOS system so that you can process this type of transaction.
E-Wallets
Electronic wallets such as Amazon Pay, Google Pay, and Apple Pay, as well as PayPal, are becoming increasingly popular payment methods. Choose an EPOS software that accepts these payment systems to improve scalability.
Customer record management
Unlike traditional POS systems that only process payments, this electronic upgrade allows you to collect data from each transaction and store them in a central server. It's crucial to remember, though, that you have to comply with the General Data Protection Regulation (GDPR) and provide appropriate technical and organisational measures to protect your customers' data. This includes being transparent with them about storing their information as well as explicitly asking them if they want to be contacted.
If your customer agrees then with this information, you can send targeted promotions and other advertising materials to entice them to continue their patronage and connect better with your customers. To make the process even faster, you can integrate the data in your EPOS system with another business tool like software that automatically sends emails to a set of addresses.
These are a few pieces of customer information that your EPOS system can collect:
Name
Getting the name of your customer allows you to create personalised emails to them and make them feel valued.
Age
This data lets you make targeted promotions based on what products most people their age likes.
Birthday
You can give them special freebies or discounts when they buy something on their birthday or birth month.
Contact Number
Use this information for promoting exclusive deals, but keep it in moderation. If it's not urgent or time-constricted, it's better to send it via email to avoid annoying your customers with your calls or texts.
Email Address
Send updates and other advertising materials through email to let your shoppers know what items are on sale and what new products have arrived.
Reporting
Another aspect of your business that EPOS systems can improve is reporting. The machine and software allow you to pull up sales reports and other relevant comparisons for your monthly or annual projections with the data collected through transactions.
There's no longer a need for you or your employees to sift through the information manually. With just a few taps on the screen, you can generate reports on the number of sales, popular products, and revenue earned for the day. This feature is immensely valuable when you're thinking about adding more items to your catalogue or expanding to new locations.
Inventory management
The system also makes it much easier for you to track the products that were sold and the number of items remaining in your store. You can scan and count your merchandise digitally, as well as manage stocks by categorising them through size or colour. Moreover, if you have multiple branches across a city or town, you can track inventory levels within the machine and automate the ordering process by setting custom reorders of your most popular goods.
Employee management
An EPOS system can also help your Human Resources (HR) department. Instead of tracking their hours through another device when they'll be facing the cash register all day long, monitor the transactions they make each day. You save money on investing in another machine. You can also create schedules on their rotation through the system, as well as assess their performance.
Conclusion
Nowadays, streamlining your business processes is a must since consumers are no longer willing to wait a long time to get the products they want. An EPOS system not only processes payments; it also stores data for each transaction, which you can pull up any time you need it.
More on growing your business and how to choose the right trail POS system.