There are 7.6 million people, according to the UK Office of National Statistics, that have some form of disability — and nearly half of them are unemployed. But disabled people are just as skilled and as talented as everyone else. Finally, new research is emerging and shining a light on how making a conscious effort to hire disabled workers can boost company morale, productivity, and job satisfaction.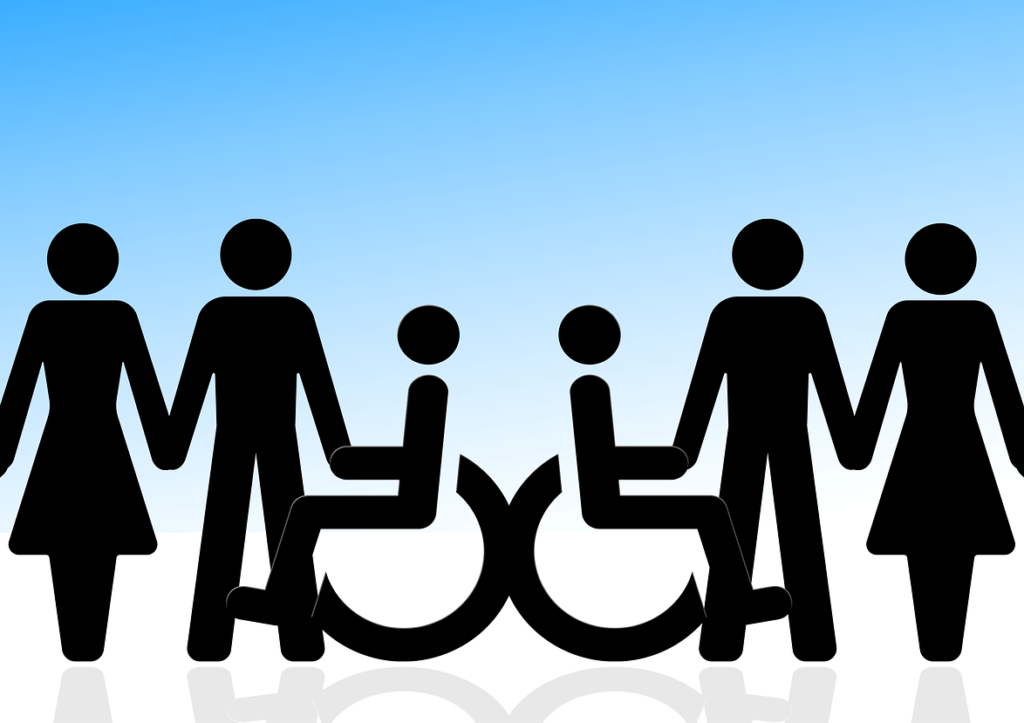 In fact, utilising this massive and currently, untapped workforce can boost the economy in many more ways. One by getting people into work, thus lessening the cost to the state and two, because some sectors in the UK — and in particular engineering — are suffering a crisis of recruitment.
Here, Neil Wright from Webster Wheelchairs explains how disability-friendly recruitment policies boost overall staff morale
Stigmas and successes
Given the overwhelming evidence that disabled people are in all but a few cases very capable of delivering on work to the same standard expected of everyone else, it might be natural to ask why they are underutilised in the first place. The answer is, sadly, because there still exists a fair amount of discrimination and stigma towards disabled people.
Hiring managers and business owners are likely to consider persons with disabilities to be an inconvenience at best, and necessary expenses at worst. But thankfully, these stigmas are starting to fade away. Especially as some businesses enjoyed demonstrable economic success from changing their hiring practices.
One such success story is the company Morgan Sindall & Infrastructure. Back in 2016 this company reformed attitudes towards new hires and began building what we would now refer to as a "culture of access". According to the company's HR department, the reforms have vastly improved employee recommendations (from 50 to nearly 95 per cent), employee feelings of respect, and have helped to foster a more inclusive environment. Perhaps most importantly, most workers agreed in a survey that it seems the company has their wellbeing as their foremost concern and priority.
The campaign for greater inclusivity
But stigmas don't go away overnight. And so, in an effort to speed things up the UK government is running Disability Confident — a scheme that officially recognises businesses for their commitments to more inclusive workplaces. There are three levels that Disability Confident recognises: 'Committed', 'Employer' and 'Leader'. In order to reach the final level of recognition, a business must prove that it has demonstrated a positive influence by having consciously recruited disabled persons into its workforce. Morgan Sindall is now seeking 'Leader' status in the eyes of the UK government.
More than 16,000 British companies have signed up and entered the 'Committed' stage but more still needs to be done (there are, after all, an estimated nearly six million businesses operating in Britain alone!). Still, it is something. And essentially a pledge to openly seek out and encourage the recruitment of workers with disabilities.
When Disability Confident first launched, many business owners had misgivings about whether it could work. They feared that major adjustments would have to occur in order to make their work environments suitable, or that major attitudinal changes would have to happen in order to promote inclusivity.
But while there is some degree of truth in the idea that some disabled people need adjustments to help them at work, in reality, most of these adjustments are very minor and inexpensive and those minor adjustments could mean the difference between hiring the ideal (disabled) candidate over another candidate.
How a culture of access will improve your business
A culture of access is not something that only benefits disabled people finding work. The mentality of inclusivity touches all employees.
In the circumstances where it has been adopted or encouraged (like in the above example), workers have tended to become more attuned to the needs and concerns of others. This awareness not only helps workers to confide in each other more, but to support one another, and be more sensitive to other co-workers going through changing health or family situations.
It could also open up the opportunity to employ the best candidate for your business. With the curtain lifted on a suddenly-available workforce of about 4 million people, this could in some industries — such as tech, construction and engineering — be a lifeline, as all three are suffering recruitment crises at present. In fact, in some respects, this goes to show that the skills shortage and recruitment problems are sort of an illusion. Mentality plays a huge part in determining who is right or available for the job. In large part, the skills shortage only exists if we let it.
If your business is hiring anytime soon, stop to think about the potential advantages that a disabled candidate may have; what you can do to encourage them into work, and the long-term benefits a culture of access could bring.
More on diversity in the workplace and hiring for your small business.