There may be a time that you have to say goodbye to your small business, whether it's because you're a serial entrepreneur and want to make money from your successful business or you simply want to get rid of your struggling business. The key to successfully selling your business is to devise an exit strategy. An exit strategy will help you decide how much money you can make from a profitable business or how much of your initial investment you can retain from a struggling business.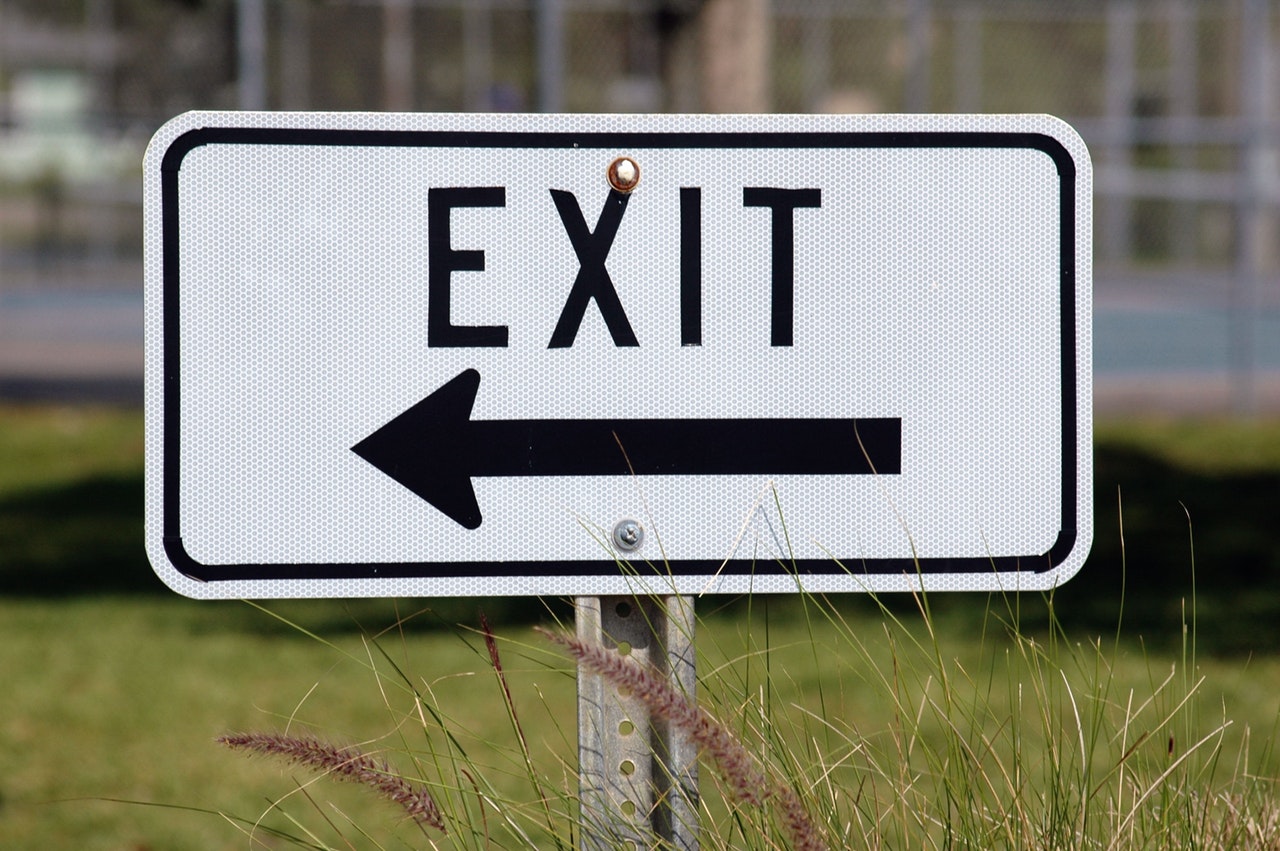 Often with the struggle of starting a business, business owners rarely think about the giving up their role. However, it's important to consider how you are going to get money out of the business, when or if your business venture should come to an end. There are multiple different strategies you can employ, depending on your situation or circumstance. Here are seven different exit strategies you can employ.
Liquidation
Liquidation is perhaps one of the easiest and simplest ways of exiting your business. This form of exit strategy is basically closing your business and selling everything you can, in order to gain some money back. Sometimes this may be the only way for small business owners to exit their small business, however this is one of least attractive methods of exit as it has the lowest return on investment. If you are completely shutting down, then you can lose out on any good reputation, client base or contacts in the form of goodwill.
Take all the money
This strategy is like liquidation, but over time. This exit strategy allows you to somewhat drain your business. You basically pay yourself large sums of money through dividends or salary instead of investing the money back into your business. Although this may be attractive, it too has its disadvantages. If you end up draining your business of money, then if issues arise that require large sums of money, you may have to end your business venture sooner than you expected. Along with losing any goodwill, you may also be heavily taxed on your large salary.
Sell to family or friend
This is great if you have somebody in your circle wanting to buy a business. It could also mean a smoother process of selling your business with less time spent on due diligence on the buyer. However, it can still be problematic as it can cause in house tension and arguments, which can be detrimental to the wellbeing of your business.
Manager or employee sales
Another option is to sell to the mangers or employees you work with. This can be beneficial in terms of your legacy because the business would be handed over to capable, familiar hands — your employees and managers will be familiar with the clients and know how to operate the business. If your employees are investing in your business it can also mean that they will be loyal and productive, as it will benefit them in the long term. On the other hand, they may well be good employees but may not be actually able to efficiently run the business.
Open market
If other preferable choices of exiting don't work, then consider selling on the open market. This is usually easy to do, and you can even advertise your business on sites such as Gumtree. If your business if profitable and has potential for growth, then there is a chance of being able to sell it to buyers. However, statistically, the chances of you selling on the open market are low. In a study conducted by BizBuySell, only 20% of the businesses listed were sold. Additionally, the price you may offer will likely be a fraction of what you are expecting.
Sell to another business
When it comes to selling your business, consider selling to another business, perhaps even a competitor. If you are going strong and your business is profitable, you could sell to a competitor, and they will likely buy it in order to eliminate the competition. If you are planning to sell to your competition, then make sure that you make your business as attractive as possible and sell at an optimum time. When your business is thriving and your competitors are worried about their future, they may want to expand and take over your business, and therefore are likely to pay a good price.
There are some disadvantages of this though, although your competitor may seem interested in buying your business, they may just be giving you that impression to access your finances and clients list. Therefore you should be cautious when dealing with competitors. Additionally, if another business takes yours on too, your staff may lose their jobs and the your business may cease to exist.
IPO (Initial public offering)
You can make your business public by selling stock shares, although this may not be a suitable method of exit for small businesses. The main benefit of taking your small business public is that there is a chance of good profitability, however it can be a long and costly process to deal with; especially if you want a quick exit, so you will really need to weigh the positives against the negatives for this method.
There are a variety of exit strategies in place for you to sell your business, and retire, or move on to another venture. The key is to find the option that is the most suitable for you and your business, and the strategy that will allow you to gain the most from the sale.
More on starting up and growing your business.