2020 has been extremely challenging. Individuals and businesses alike have faced the onslaught of coronavirus, lockdowns and associated economic slumps.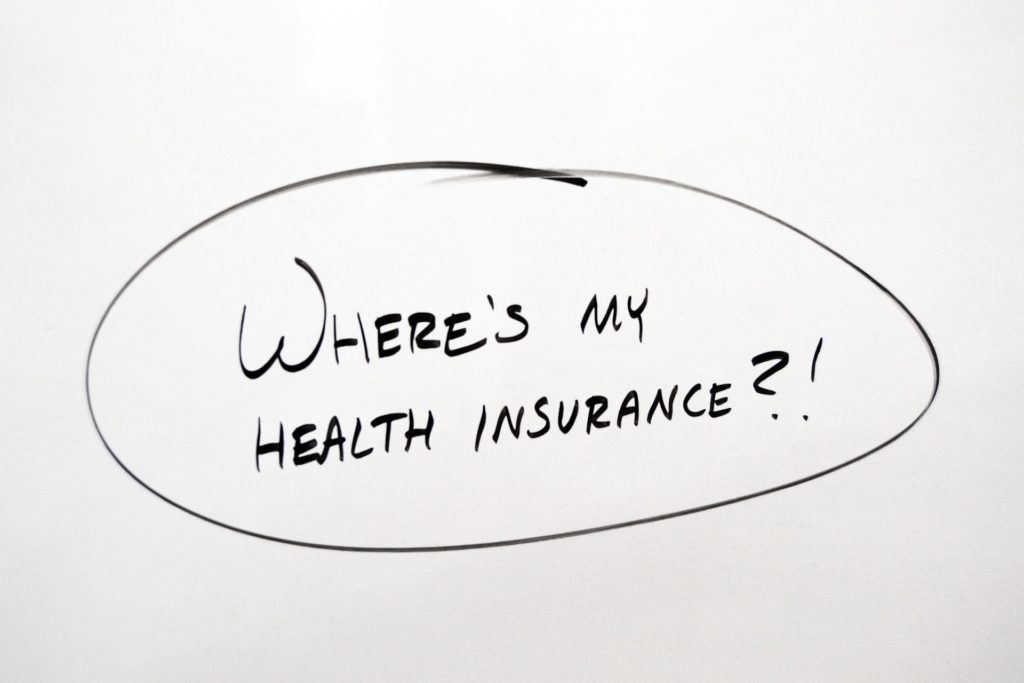 You might think that businesses would therefore be cutting spending where possible. However, some companies are actually spending more to enhance workers' wellbeing through the pandemic, particularly when it comes to employee benefits. Here we will look at top 3 reasons more small businesses are giving employee health insurance in 2020, as told by our partner Drewberry.
Meet trailmix
This is true even for small businesses, such as London-based mobile gaming startup Trailmix. In spring 2020, the business was looking to give back to its 18 staff. That's where Trailmix's new Business Health Insurance scheme came in.
Why business health insurance?
Independent adviser Drewberry found that Health Insurance is the most sought-after paid benefit workers wanted their firms to offer. It's easy to see why it's so popular, now more than ever.
Firstly, Health Insurance gets your employees treatment for eligible conditions quickly — typically far faster than the NHS can currently provide. The most recent figures place 4.05 million people on NHS waiting lists in England at the end of July 2020. 2.15 million such patients had been awaiting treatment for more than 18 weeks.
Business Health Insurance can help reduce time workers spend off sick awaiting treatment — potentially on reduced sick pay — to the benefit of both them and the business.
Remote GP Services
Another hugely popular aspect of Health Insurance is that most policies now come with a remote GP service. Even with Private Health Insurance, you need a GP referral to access medical treatment. However, since the coronavirus outbreak, many NHS GPs have operated a reduced service even as demand for appointments has increased.
A digital GP service offers access to a registered UK GP, usually 24/7, at a time and place to suit you. Through either a telephone or video consultation via a smartphone, these doctors offer medical advice, issue prescriptions and make onward referrals for private treatment under the scheme if necessary.
This has proved particularly popular at Trailmix, where employees use AXA's Doctor@Hand Service.
"The feedback I've had is that obtaining an appointment is both fast and easy, while the GP was really attentive," says Lauren Alper, the office manager at Trailmix tasked with setting up its Health Insurance. "We've also already had one staff member referred to a specialist from the Doctor@Hand service. From a company perspective, the quicker they can get in to see a doctor the less time they are likely to be off work. Obviously, this is great for both the staff and the business."
Fast Physiotherapy
Another service available as part of Business Health Insurance includes access to fast-tracked musculoskeletal care, with a focus on the back and neck pain so common among deskbound office workers.
Insurers typically offer appointments for physio / other joint-related therapies without first needing a GP appointment, providing direct access to private healthcare for musculoskeletal problems.
Understandably, this has become more important than ever as so many workers are displaced from their offices and working from home hunched over laptops at kitchen tables or even on sofas.
Fast access to help at the first sign of the dreaded back pain can help nip a problem in the bud before it becomes a full-blown issue requiring time off work and potentially a pricier claim on the Health Insurance scheme. As such, it's not only popular among staff and businesses but also heavily promoted by insurers as a way to reduce the likelihood of needing to pay a more expensive claim in the future.
Counselling and mental health support lines
Along with back pain, mental health concerns are fast rising to become a major cause of UK workplace absences.
Providers of Business Health Insurance are more than aware of this and therefore offer early assistance in this area, too.
This usually involves a helpline or even a smartphone app to help with common mental health problems such as workplace stress and depression. Whether it's providing telephone counselling, a course of cognitive behavioural therapy or a mental wellbeing app designed around stress reduction, insurers are on top of this issue.
Just as with back pain, early intervention in this area and equipping workers with the tools they need to better manage their mental health reduces time spent off sick with mental health problems.
It's an incredibly valuable service, especially today, where we're all facing more isolation thanks to coronavirus restrictions and the accompanying negative effects this can have on our mental health.
Finding the best business health insurance
As a business, you may find it hard to get exactly what you want from a Health Insurance scheme on your own. This is especially the case for smaller companies, which tend to have less in the way of bargaining power with insurers.
That was certainly true for Trailmix. While it had three major stipulations for its scheme — no excess, coverage for all pre-existing conditions and policy flexibility to add staff regularly as it grew — Lauren wasn't sure how to make that happen.
Fortunately, she found independent employee benefits adviser Drewberry. They helped Lauren arrange just the policy she was looking for, which included covering all pre-existing conditions — despite this usually only being possible for larger schemes.
"Although I came across Drewberry in a chance Google search, I'm so glad I did!" Lauren says.
That's why CompanyBug has partnered with Drewberry to help businesses set up their own employee benefits schemes. As a whole of market adviser with more than 2,800 5-star reviews and a team of experts on hand, Drewberry provides award-winning service when it comes to arranging Company Health Insurance schemes.
More on small business insurance and Keyman insurance.