There are several signs to suggest that as a nation we're through the worst of the COVID-19 pandemic. Infection rates have fallen from the highs seen in mid-April, and London – which was one of the worst affected localities – recently saw no new coronavirus cases for a full 24-hour period.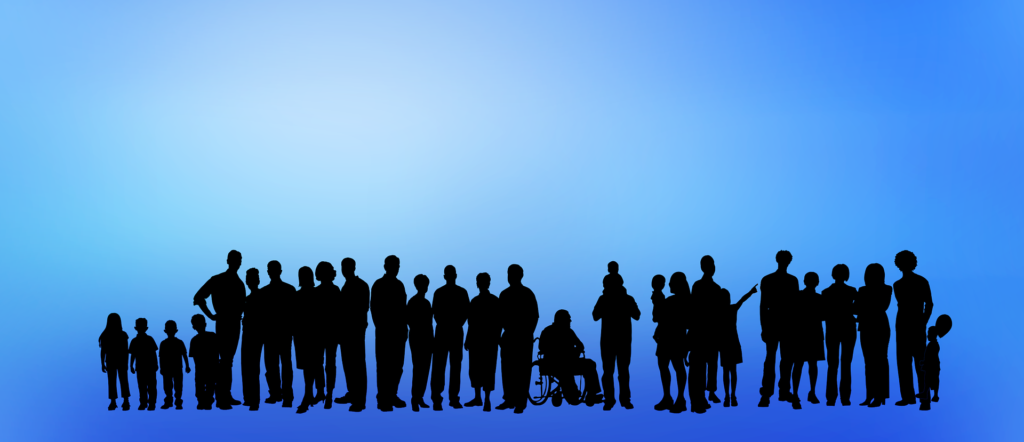 Now that the threat level has reduced, attention has shifted towards studying the effects the pandemic is likely to have societally and economically. In recent times, we've seen a flurry of debate in this area, with some commentators suggesting that the virus could lead to a full reconfiguration of the high street, others stating that it could hasten the decline of fossil fuel usage.
Similarly, many have looked at the ways that COVID-19 will affect the workplace. However, when doing this, the focus has remained chiefly around the usage of physical office space, with much less being said about employees and workplace practices. Given that long term shifts are likely to resolve from this period, here Andrew Johnson from PowWowNow looks as how will Coronavirus lead to a more inclusive workplace.
The contemporary workplace – a glass ceiling on inclusivity?
There have been a number of initiatives which have improved the inclusivity of the British workplace. For example, the legal right to request flexible working – which an employee gains after 26 weeks of continuous work – has helped to ensure that those who may have childcare or caregiving responsibilities are excluded from the workforce. It's a similar story with Shared Parental Leave – which allows parents to share up to 50 weeks of leave and 37 weeks of statutory pay between them following the birth of a child, letting couples split child-caring roles more equally without excluding them from employment.
However, the uptake of these schemes still remains relatively low. Our own research shows that around a third of staff still aren't being offered flexible working, even though it's their legal right, and "since 2010 the percentage of the UK workforce adopting smarter ways of working has not risen above 27 per cent". There's a number of explanations for this, however, the most important ones will likely centre around management, and specifically their attitudes toward smarter forms of working. Any doubts around the benefits of smarter working will result in inertia with regards to its implementation.
The impact of Coronavirus on office practices
Coronavirus unintentionally led to the largest remote work experiment in modern history. Given the incredible infectiousness of the disease, it came as no surprise when the Government endeavoured to stem its spread by limiting person to person contact. This came in the form of social distancing guidelines, which closed sites where people would be in close proximity, with the office being one such location. Businesses that could adapt by allowing their employees to work from home found their hand forced, and remote work instantly became the new norm.
Home-work had traditionally been stigmatised by some, with the belief being that if workers were not in the office and un-supervised, they would be more prone to slacking. As such, many managers have rejected the idea of remote working on the grounds that it would negatively impact productivity. However, given that everyone from the intern to the CEO is now working from home there is a significant chance that this idea will vanish.
Most organisations will go through this period not having experienced any drop in output, and this should increase the levels of trust that they place in employees who work from home. This greater acceptance of homework could help to foster inclusivity in the workplace.
How smarter working policies can foster inclusivity
As noted earlier, smarter working policies can help those who have care responsibilities to remain in the workplace. This is as it enables them to fit their work obligations around activities like dropping children off at school or attending doctors' appointments, things which may clash with a traditional 9-5 shift pattern.
Remote work also opens up opportunities to those who may not be suited to the physical location for the office. For example, research shows that more than a million disabled people wish to work but are being denied the opportunity. There are a number of obstacles that they'd face. For example, it might not be possible for them to commute in the same way that an able-bodied person would be able to. This could result in them arriving at the office tired and flustered if they're able to get in at all. Furthermore, the office itself may not necessarily have been adapted to allow them to work optimally. This may prevent them from being recruited to roles. Working from home allows them to overcome these obstacles, helping more people with disabilities enter the workforce.
Further, remote work also widens the geographic pool of workers available. Given that the discussion around inequality between regions still goes on, remote work could help to ensure that more localities have citizens in well-paid work.
Finally, a move toward more remote work could help to make workplace progression fairer. This is as it's harder for an individual to display traditional forms of presenteeism – such as stopping by a manager's office to brag about their recent achievements – and as a result metrics and statistics will play a bigger role. This could help those who might not excel at traditional 'office politics', ensuring a greater diversity of thought and approach at the higher levels.
Coronavirus has demonstrated the great levels of compassion that we have toward one another, as well as the ingenuity and adaptability of the business world in responding to the virus. However, as the fight against the COVID winds up, it's important to remember the lessons learned in this time. These will be key to creating a brighter future.
More on re-opening businesses after COVID and diversity in the workplace.