Running an eco-friendly business or office reduces the impact on the environment and preserves natural resources. Assess your current printing environment and identify areas you can improve. Are your printers energy efficient? Do they switch to standby mode? Does your business use recycle paper, remanufactured ink cartridges, or low-melt toner? Do you have printing guidelines in place such as printing on both sides of the paper, limiting unnecessary images and adjusting margins?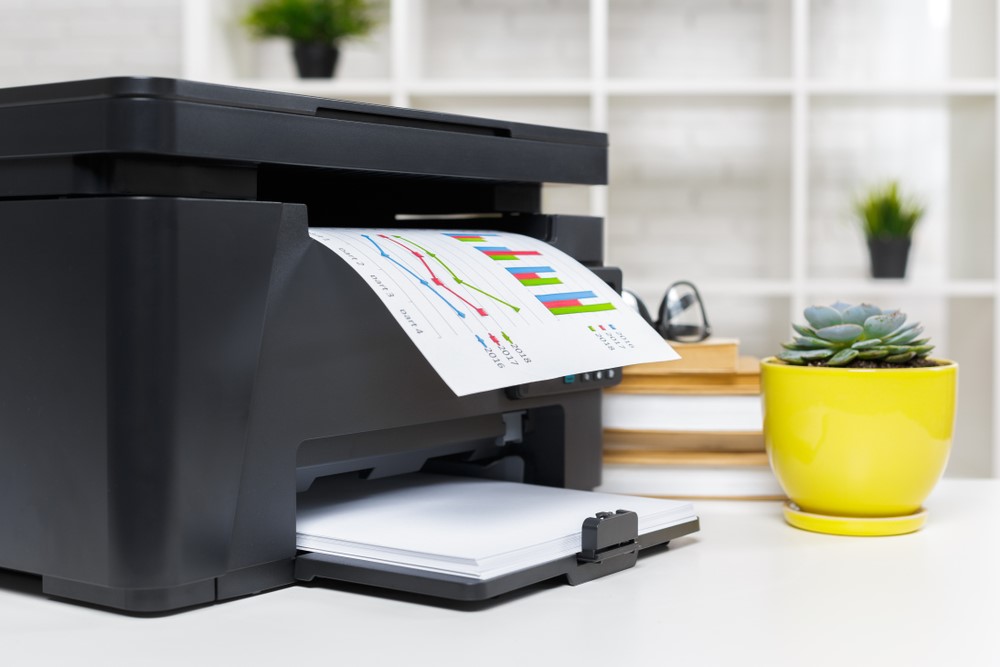 Here is why having an eco-friendly printer is important now more than ever as told by InkJetSuperStore.
Green printing
The importance of eco-friendly printers, or green printing, becomes evident when learning about the amount of waste we produce and the number of toxins found in that waste. On average, one person produces about 4.4 pounds of waste per day, totalling about 254 million tons of waste annually.
Electronic waste is particularly dangerous, leeching cadmium, lead, mercury, lithium, chromium, and brominated flame retardants into the soil. There are numerous reasons for companies becoming eco-friendly, as well as plenty of options for how these businesses can go about the process.
Although paper has a considerable effect on land pollution, another issue is what happens to used ink cartridges. Most cartridges, which are filled with a myriad of toxic chemical solvents, end up in landfills.
Using eco-friendly printers to transmit and store files and information physically rather than digitally helps reduce paper waste.
Epson launched an EcoTank product line that utilizes refillable tanks instead of an ink cartridge. For those who prefer ink cartridges, remanufactured ink cartridges from InkJetSuperStore save plastic and ultimately reduce the amount of plastic waste.
Eco-friendly printers are also cost-effective for businesses. Refillable tanks minimize the cost of replacing toner and cartridges and improve workflow efficiency because less time is spent replacing ink cartridges.
Using remanufactured ink cartridges is also cost-effective, and it's an excellent way for businesses to buy cheap printer ink. Remanufactured cartridges are significantly less expensive than new ink cartridges.
Eco-friendly paper and ink
Aside from using eco-friendly printers and investing in remanufactured ink cartridges, companies should look into using recyclable paper and eco-friendly inks.
The primary benefit of recyclable paper is that it reduces waste. However, recyclable paper is often carbon neutral, offsetting the carbon impact of producing it. In addition, it may also be produced with renewable energy, such as wind power. Other green printing techniques involve tree-free paper, meaning that it's derived from vegetable products like bamboo, wheat, and agricultural waste.
Although not usually thought of for its toxicity, standard printing paper is filled with toxic chemicals due to the dyes, bleach, and other chemicals involved in the process of printing. Chlorine bleaching of paper can release chemicals and other pollutants into the water. Paper releases methane gas in its decomposition process, which is 25 times more toxic than carbon dioxide.
Another way to practice green-friendly printing is to use vegetable-based ink such as soy ink. Unlike petroleum-based inks, soy ink is considered to be eco-friendly. It comes with the benefit of providing brighter and more vibrant colours.
Examples of eco-friendly printers
Consider the well-known and highly discussed impacts of the effects that pollution has on the environment and ecosystem. These issues highlight the need for businesses to use eco-friendly printers or green printing practices.
Luckily, numerous printer brands are taking steps to produce eco-friendly printers for office and home use. The Epson All-In-One EcoTank, the HP Smart Tank, the Brother InkVestment Tank, or another brand and model that's equally eco-friendly are excellent choices for the office. The Energy Star-certified HP Color LaserJet Enterprise M553n is a superb option for larger offices because it can complete high-volume printing with up to 15 users at one time.
For smaller offices or a home office, the Epson WorkForce WF-3450 is widely considered one of the top eco-friendly printers on the market, as it uses 70% less power than other printers and saves up to 40% more ink than other printers. It's a 4-in-1 printer that prints, copies, scans, and faxes with a two-sided printing feature.
HP's LaserJet Pro P1606dn is another environmentally friendly option for an at-home printer with two-sided printing and energy conservation options. For those who are into the latest technology, this printer has HPePrint, AirPrint compatibility, and plug-in print options, meaning there's no need to install the software as you do with other printers.
Tax advantages for businesses
In addition to reducing your company's carbon footprint and saving on overhead costs, there are tax advantages available for businesses that take steps to "go green." Businesses who use eco-friendly office equipment and supplies are eligible for specific tax deductions.
Other steps you can take to reduce environmental impact
As well as eco-friendly printers, environmentally friendly ink cartridges, and green printing practices, consider getting a printer with scanning capabilities so documents can be emailed or uploaded to cloud storage. Printers should also have a power-saving mode when they are not in use to reduce electricity draw.
Become a certified green printer
If you are dedicated to eco-friendly printing practices, you can set goals for your business to take the necessary steps to acquire your green printing certification from the Sustainable Green Printing Partnership. In as few as six months, your business can become accredited, which can translate to waste reduction, energy savings, reduced resource consumption, and lowered emissions.
Final thoughts
Using green printing practices is a great way to incorporate eco-friendly printers, paper, and ink for an eco-friendly and sustainable work environment, that also improves efficiency and lowers operation costs.
In a time fraught with economic uncertainty and the constant questions about the future of the environment and natural resources, environmental responsibility is essential in today's offices.
More on being environmentally friendly and recycling for your small business.