The mobile apps trend is here to stay. If you haven't heard of this term, get ready. With the increase in the variety of smartphones, the number of available apps also grows. Also, people are spending more time with their devices and decreasing the use of desktop computers and notebooks.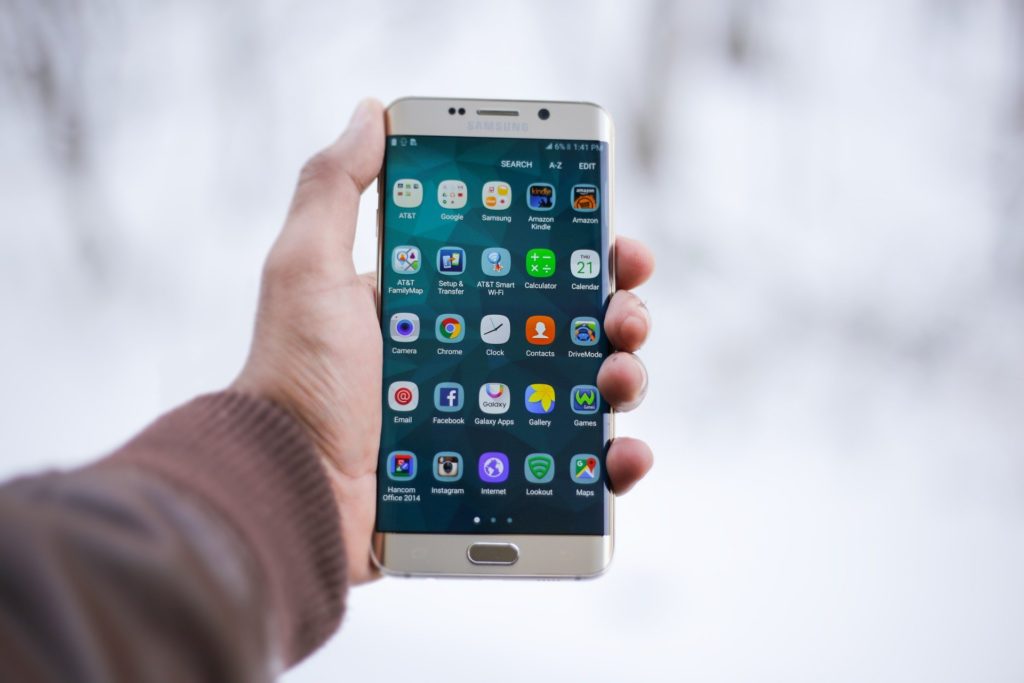 Thus, if you are an entrepreneur who values contact with your audience, you should be aware. This growth in the use of smartphones and applications also affects its customers. And, as companies must go where their audience is, investing in a mobile app can bring great results. So, here are the 3 reasons why you should develop an app for your business as told by Gabriela Damaceno from Media Shark.
Increase visibility and attract new clients
Mobile applications do not stick to physical boundaries. Therefore, your business can be accessed from anywhere by anyone. Creating an application is the solution for those who want to bring visibility to their business. With the growing number of people using mobile apps, you will be on the radar of those who still don't know your brand. If your service is executed with excellence, you will have the formula for digital success.
Besides the conventional reasons for using an application, we have the opportunity to create a new marketing channel. It is simple to understand why creating an application can help you promote your company.
An application is available at all times, in the palm of your customers' hands. If you explore your main functions correctly, you will have a powerful marketing tool. You can send messages, talk about your brand, and create promotions, which will inevitably develop your customer's thinking about your company.
Generate customer loyalty
A satisfied customer is your biggest marketing channel. If you offer exactly what it needs, on a comfortable and straightforward to use the platform, you are sure to create loyalty. Apps can be great ways to increase customer satisfaction. So, without leaving home, they have access to critical information and can be the key to feeling satisfied. Cultivate contact in the best possible way, and win loyal customers.
The integration of technologies is an excellent ally when it comes to reducing internal bureaucracy and optimising processes, mainly thanks to automation. Depending on the way your application is developed, it is possible for your customers to carry out the entire purchasing process, for example, without the need for any human interference, assisting on customer loyalty strategies.
Thus, demands that took a long time start to be made much faster. In addition, the application data is integrated with other tools of your company, which makes your management more unified, structured and simplified.
Reducing process time and labour requirements are incredibly beneficial to business, reducing operating costs and maintain a good online relationship with your clients' database.
The more loyal customers your business has, the greater the chances of profit, since these people usually have a higher average ticket, cost less to be attracted to your company and still positively advertise the brand, winning new customers.
Be a step ahead of your competitors
If your company wants to have an advantage over the competition, creating a mobile app can be a right way out. As we already said, this option increases your visibility and reach, which puts you ahead of your competitors. Pay attention to the potential of digital tools and create an insurmountable advantage.
A mobile application, which offers 24-hour functions to its customers, is a tool of unlimited power. In addition to helping your brand, it should also focus on helping your customer. When you offer a range of useful tools, coupled with impeccable usability, your customer will notice your effort. This is a simple way to add value to your brand with customers.
Unlike web applications, native apps can be accessed when there is no internet connection, as they are stored on the device and still use information from the operating system to process the data and obey user commands.
This is a differential that gives users mobility. Imagine a business executive who needs to save order information via an application, but is outside the coverage area of the 4G service. With the offline app, he will be able to capture customer information without any problems.
The online presence of your brand in the market is essential to create your legacy. An available company will be remembered more easily. So, when asking yourself why to make an application, remember: your brand will be more relevant if it is in the palm of your customer's hand.
Conclusion
All the above advantages reveal an essential feature of mobile applications: infinite possibilities. If you want to grow within your market, they can be the primary tool in this change.
Visionary entrepreneurs easily spot trends. This is the best time to establish yourself in the application market because of the income growth and tools available for its creation. Now that you understand why creating an application can be beneficial for your company.
More on promoting your app pre-launch and apps business owners need.