The business communication arena is in a state of a massive overhaul. With the rise of social networks, fast internet connections, and cloud computing, customers' demands have changed. Today, they expect businesses to respond to their service inquiries on multiple channels, in real-time. And, if your customer service does not meet their expectations, they will stop buying from you.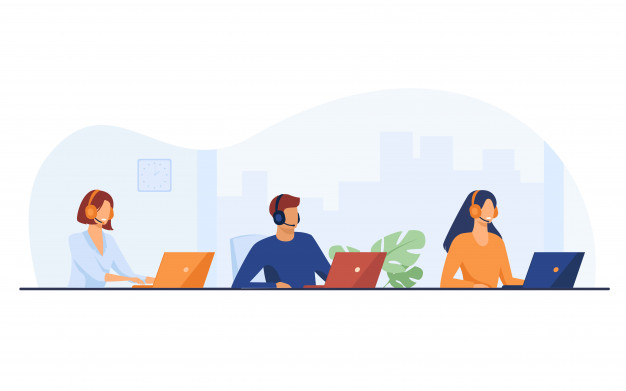 Statistics back me up on that. According to the 2020 State of Business Communication Report by Nextiva, 33% of companies have lost a customer due to business communication problems.
To minimise customer turnover, many companies decide to make a switch from traditional landline phone systems to more flexible VoIP. Here are six undeniable benefits of VoIP systems for your small business as told by Keith Coppersmith in collaboration with Nextiva.
Affordability
A traditional landline phone system can get expensive. You need to invest in costly on-premise hardware, such as PBX, which connects your company's phones and transfers data.
On the other hand, with VoIP, calls are delivered over the internet and cloud tools, meaning it requires no complicated hardware investments. Moreover, online phone systems use only the necessary amount of data during calls, helping you avoid immense data charges and toll charges for long-distance phone calls.
Increased data security
Telecommunications scams have been gaining momentum over the past few years, costing companies over $32.7 billion yearly. That is where VoIP can help. To protect your data and make it inaccessible to hackers, online phone service providers use information security technologies, such as identity management and encryption.
The good thing is that you do not need to perform security audits yourself. A VoIP vendor will monitor your network security and notify you should they notice any security issues.
Sure, you will need to team with a reliable VoIP provider that meets industry standards. Always check whether they are accredited, how many data security centres they have, what their uptime is, and whether they offer system status updates.
Improved workplace mobility
The rise of cloud computing has made business communication mobile-enabled and decentralised. VoIP services come with a VoIP app for mobile and desktop devices, allowing your employees to manage their calls on the road, tune in to meetings from their homes, or transfer phone calls from their cell phones to office phones without interrupting the call.
Apart from traditional call features, VoIP packages offer comprehensive employee communication suites. They include IM, group chats, teleconferencing, screen sharing, and switching between calls. That way, your remote staff can communicate effortlessly, irrespective of their location.
For you, that is a chance to switch to remote work and minimise business expenses. Research says that companies could save up to £11,000 per person every year by allowing each employee to work half of their time remotely.
Personalised customer support
Today, customer experiences are more important than product quality or price. When interacting with brands, customers expect them to provide omnichannel and highly personalised customer service. And, with VoIP, this is easier than ever.
For starters, VoIP makes customer interactions faster and more enjoyable. With smart case routing, you can point customer inquiries to the right team members. That means your customers will receive exceptional feedback without having to wait on hold.
Second, VoIP integrates with your CRM software. The software will capture customer data across all online channels they use (social networks, phone calls, website, email, etc.) and store it in a single place. That way, you will be able to map the entire buyer journey and create comprehensive customer profiles for your digital marketing.
When a customer calls, the VoIP app will pull the caller data from your CRM and display it in an on-screen popup. That way, your call agents will know who they are talking to and be able to provide more personalised customer support.
Advanced call analytics options
One of the most significant call analytics features VoIP offers is call recording. First, it allows managers and HR teams to play the conversation back and assess the performance of their call centre agents. Second, it helps customer support teams analyse their interactions with customers and improve them in the future.
Analysing phone calls can help your marketing team, as well. With VoIP, they can measure customer sentiment and calculate their experience score. That way, marketers will be able to recognise the most loyal customers and incentivize them. On the other hand, they will also identify at-risk customers and create highly targeted marketing campaigns to retain them.
Scalability
Landline phone systems do not support your company's growth. They include lots of complicated hardware components and fixed elements. As your team grows, you will need to buy additional hardware pieces, which may only clutter your space and cost you a pretty penny.
On the other hand, online phone services for businesses are more flexible. Since they are delivered over the internet, it will be easier for you to scale your business phone system up or down, based on your business' current needs.
Over to you
VoIP services may benefit your organisation in multiple ways, from boosting employee collaboration and creating mobile-enabled environments to personalising customer experiences and reducing costs.
Sure, there is no one-size-fits-all VoIP solution for your company. You will need to set clear goals, determine your budget, and choose a VoIP plan that aligns with your needs.
More on choosing the right telecoms for your business and questions you should be asking your telecoms provider.