You may be just getting started with your business and need the right skills to help it grow. Or, maybe you have seed funding and need to scale your team quickly?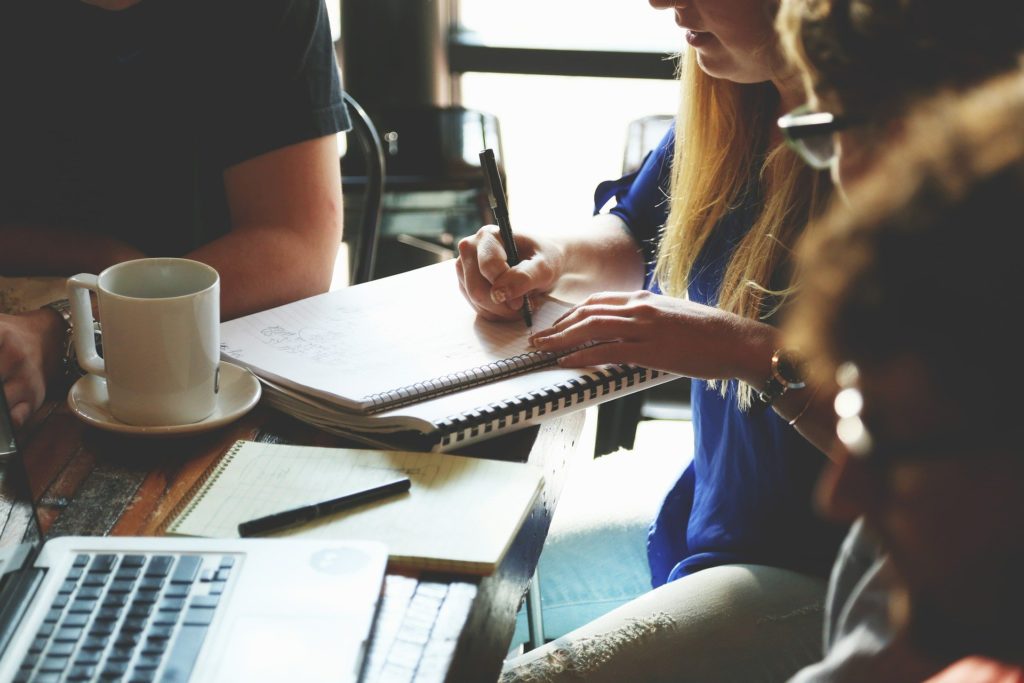 Either way, start-ups have very specific recruitment requirements, often complicated by funding issues and the strong emotional attachment for the founder who is looking for people to share their journey which can add additional factors to consider. Taking on employees, whether it's one person or a whole team will likely change the whole dynamic of your company.
We bring you a useful guide on hiring for tech start-ups in collaboration with IC Resources, a specialist Technology Recruitment company who have supported and helped to grow many start-ups for over 20 years.
Here are the top ten tips on hiring for start-up from IC Resources to help you on your journey:
1. Understand the process
Decide how you are going to structure the recruitment process. This may be different if you are sourcing direct rather than using a recruitment agency who will undertake first stage vetting for you. Consider who will be undertaking the interview process and whether you will include any technical testing or presentations. An agency will be able to help you with this and some agencies have specific cost models that cater to start-ups and support them through this new process. An agency who is in daily communication with you, and understands your distinctive needs, can ensure that processes are as smooth and efficient as possible and the time to recruit reduced to an absolute minimum. Saving a management team significant time and effort and allowing them to focus on the deliverables that will take your company to the next level.
2. Look for the right attitude, not just the right skills
The smaller a start-up is, the more likely it is to be an expert in your field, so transferring those skills to new employees is relatively easy. But you can't train enthusiasm or a great work ethic.
Taking on employees, whether it's one person or a whole team will likely change the whole dynamic of your start-up. So before you even get started, think about the ideal candidate and what you want them to bring to your organisation. Cultural fit is more important for a start-up as they will be working closely in teams on specific projects with like-minded people.
3. Think about the benefits you can offer
The best candidates won't be solely motivated by salary. They are often motivated by the opportunity to learn, grow and be challenged. Put your employees in a position where they can succeed, develop new skills and do things they wouldn't have the opportunity to do elsewhere. For example, as a startup, you can pitch the ability to have an impact on multiple parts of the business and grow with the company. Many start-ups offer stock options to incentivise candidates so consider if this is an option and what you are prepared to offer (just make sure all shareholders have agreed to the employee share pool).
4. Understand your company work culture
You probably have an idea of what you want your company/work culture to be… Whether it's already established, or your future workplace is currently a vision, your staff are essential in bringing that to life. These are the people that you will spend most of your time with, so it is important to want to be around them and not just see them as coworkers. Essentially, your staff and the people working in your business environment create the work culture.
5. Be conscious of employment law and regulations
If you are looking to hire your first employee or a number of employees you will need to familiarise yourself with the employment law and the legalities of hiring. Along with contracts and company rules and regulations, something else to consider is the taxes your company will have to pay. Also, note that you will be contributing to your employees' pension fund unless they decide to opt-out.
6. Starting your search
When it comes to looking for candidates, there are a number of routes to choose; from using job boards to getting a recruitment agency to do the hard work for you. An agency that has helped start-ups in the past can guide you through the process, provide you with advice and source and filter candidates saving you valuable time. Take into consideration your budget and how much control you would like. If you are recruiting directly then take advantage of your website and social media channels and make sure to add vacancies on your site and share on LinkedIn.
7. The Interviews
Your first recruitment round will teach you a huge amount and it will also help you establish certain steps to follow. For example, are you going to have an initial phone interview with candidates followed by an in-person interview? Or are you going to go ahead and invite them to your office for an interview straight away? This will also depend on the quality and the number of candidates that you have attracted. The better the pool of candidates, the more steps you will likely need to find the ideal candidate.
8. Sell the role
The best candidates will not fall into your lap. Selling the company and its potential future is crucial in getting the candidates to want to work for your start-up over another. This applies to the job advert, the interview process, candidate conversations and indeed all your recruitment marketing communications. Convince your perfect candidate that they will grow alongside the company.
9. Onboarding process
Once you have chosen the right candidate, offered them a job and they have accepted you will need to start the onboarding process. No matter how experienced an individual may be in their field, they will need training and time to get to know the business. So bear in mind that either the business owner or another member of staff will need to train the new employee, taking their time and attention away from day-to-day business.
10. Grow and retain
Onboarding staff properly will help to ensure that they are satisfied in their role in order to retain their talent for the future.
Individuals will look at salary, workload, flexibility, perks and several other factors to consider job satisfaction. Start-ups can often have high workloads due to the lack of structure and processes', so recognising the work-life balance is important. However, start-ups can often offer a fantastic culture free of stifling processes and opportunities that a larger, more established organisation cannot.
Ultimately the decisions made in the early stages of the hiring process will enable you to hire the right people to propel your start-up forward.
About IC Resources
IC Resources is unique in its willingness to discuss specific constraints and come up with a bespoke solution that suits a start-up best. This often means that understanding whether 'cash-flow' or 'cash-burn' is most important and offering a fee structure that represents the least bad headache.
You may be seeking one key hire to help you reach your next funding stage. Alternatively, you may have just obtained significant funding (yay!) and need to find a number of entrepreneurial team members quickly. Either way, they have 'been there before' and can respond accordingly.
One key advantage to a partnership with IC Resources is their market reach. When they get excited by a new innovation, they communicate that enthusiasm to a huge industry network. Over the years they've helped innumerable start-ups to grow and successfully exit.
View the IC Resources website here: https://www.ic-resources.com
You can read more about the IC Resources startup offering and team here: https://ic-resources.com/start-up
More on hiring for small businesses and staff management.