The COVID-19 pandemic has caused uncertainty for many large and small businesses alike. While that may discourage some people from starting a new business during this unsteady time, those who embrace this moment as a unique opportunity for innovation and change may find incredible success.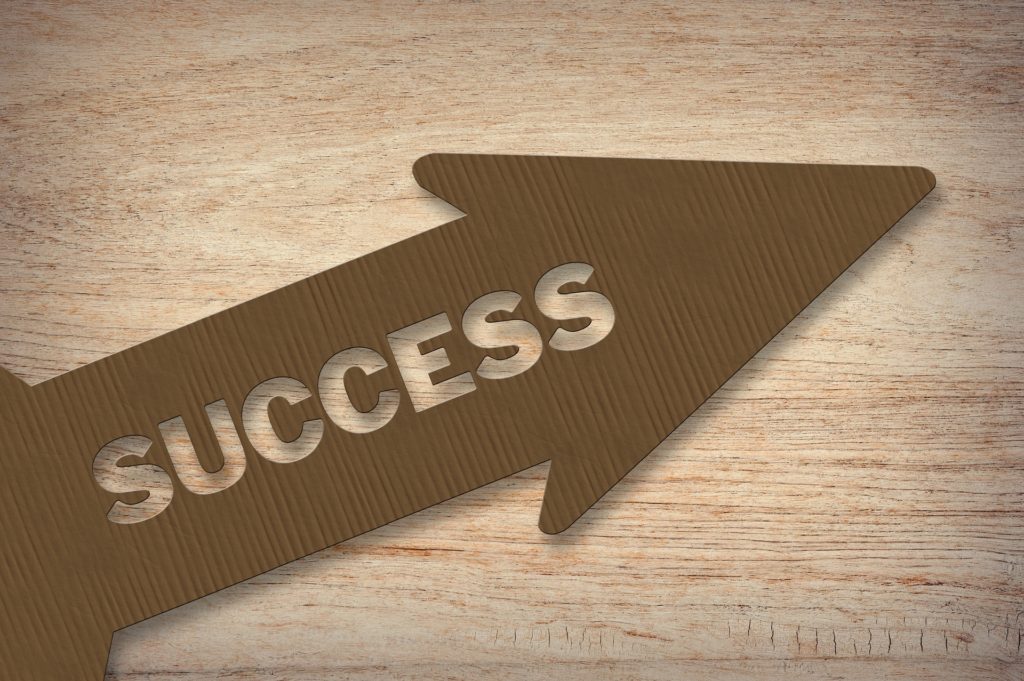 Of course, starting a business at any time is a challenge that requires comprehensive planning, strategy and vision. But, if you're able to use your existing skillset, identify gaps in the market, and adapt to an unpredictable climate, you could absolutely achieve business success.
In this article, Valentine Hutchings from Tide will cover the benefits and challenges of starting a business during a pandemic and share tips on how to make it a success.
Is the pandemic a good time to start a business?
COVID-19 related uncertainty led to an estimated 9.9 million UK jobs being furloughed between April and December 2020. As a result, many UK adults decided to change direction in their careers in order to continue making a living.
This engendered people to start a side hustle as they waited for their job to be reinstated, or to create a brand new business in order to make the most of this unplanned reality. Looking at the statistics, the number of incorporations in the fourth quarter of 2020 increased by 45,870 (29.4%) compared to Q4 of 2019.
Although an unpredictable future may cause some potential entrepreneurs to hesitate setting up a new business, there are many benefits associated with incorporating during a pandemic.
Top Tip: When you create something that fills a gap in the market and provides value to your target audience, you'll be much more likely to succeed in your new business venture. For more details on how to launch a business, check out Tide's 4 useful tips for starting a business with no money or capital.
Less competition
Starting a business during a time when there's less competition is a great way to get ahead. That's because some businesses may find there are fewer competitors during an economically arduous time.
This opening leaves room for new business ideas and models to more easily gain a competitive advantage that would be otherwise difficult to attain.
Larger talent pool
Unfortunately, as a result of the pandemic, many talented individuals have lost their jobs due to budget cuts or future economic uncertainty.
Therefore, many people have gone on to establish freelance businesses or rely on contractor work because they offer flexibility in a way that full-time jobs do not afford.
This is great for new businesses that may not be ready to take on full-time workers as they build their products or solution. Instead of worrying about the commitment of a full-time hire, you could collaborate with freelancers or contractors to get your business off the ground and establish yourself in your target market.
Loans are more accessible
One of the biggest barriers entrepreneurs often face when building a business is a lack of funding or capital.
But economic instability created by the pandemic means that interest rates are lower and business loans are ultimately more accessible. The pandemic provides a unique opportunity for businesses looking to borrow or invest money.
A need for innovation
The COVID-19 pandemic has created a fresh set of problems that require solutions. A need for solutions is a great driver for creative problem solving and innovation.
In the last year, startups and small businesses have rushed to fill gaps in the market that larger or more traditional business models have left open.
For instance, there's more demand for hygiene services contracted to perform deep cleans in public spaces. And restrictions on restaurant openings mean that there's an increased demand for delivery food services.
If you're unsure of the longevity of these needs, remember that many of the world's most successful businesses were started during recessions and crises. For example, IBM and Disney launched just before the Great Depression.
Tech giants Amazon, Google, and also Salesforce grew out of the dot-com bubble. Achieving business success during uncertain times is possible and the adversity may even boost your business growth.
What are the challenges of starting a business during a pandemic?
While starting a business during a pandemic could be a great opportunity, remember that you could still face a unique set of challenges. Some business types may find it harder to adapt to life post-pandemic
If your business is built to solve a pandemic specific-problem, it may be more challenging to maintain demand for your products or services when the crisis winds down. While no-one can predict the future, it's worth considering how your business's offering could adapt to post-pandemic life.
Unpredictability means constant adaptation is essential
It goes without saying that less certainty means higher risk. Budding entrepreneurs can expect to have to adapt to constant change as society continues to reshape itself in response to the coronavirus.
In the last year, government guidance surrounding the pandemic has changed multiple times. Policies related to travel restrictions, social distancing, face coverings, and social gatherings are continually shifting.
But an agile startup that remains flexible to these changing circumstances and embraces these challenges could position itself to be highly successful both during and after the pandemic.
5 steps for starting a business during a pandemic
Let's explore five steps you can take to find success when starting a business during a pandemic.
1. Solve a pain point that the pandemic has generated
The pandemic has opened up unique gaps in the market and created room for new opportunities. These opportunities are a direct response to pain points generated from our collective new reality. People have had to quickly adapt to new social norms which include social distancing, working from home, and smaller social gatherings, to name a few.
For example, the greater dependence on remote-based computer jobs means that businesses are a lot more open-minded to working with freelance remote professionals. It also means that there's a higher demand for online software like productivity and project management tools.
Equally, large demand for supermarket food deliveries has meant that many large mainstream chains simply can't keep up with demand. This has resulted in an upsurge of local food businesses starting delivery services.
To take advantage of these gaps and solve unique pain points, entrepreneurs should use the skills base and experience they already have.
For example, Amara and Onya, twin sisters from London, turned their passion into income when they started their ATLAS + OPHIR Candles business at their kitchen table during the coronavirus lockdown.
They realised that they had a lot more time to enjoy their hobbies, and in the process uncovered a gap in the market for high-end candles with an eco-conscience. Now, their customers can compliment lockdown with a candle that not only smells great but isn't a danger to their health or the environment.
2. Decide on your business model
Some business models are well suited to periods of uncertainty and change. For instance, freelance businesses and solo entrepreneurs must often adjust to unexpected challenges and changes and are therefore prepared for such potential outcomes before they launch their venture.
Choosing your business model and structure will impact several variables including your running costs, privacy, financing possibilities, liability, how much control you have over your business, and tax requirements.
You can opt to register as a:
There are different benefits to each business registration type, so it's worth investigating each one thoroughly and making a decision that's best suited to your business model and current needs.
3. Tap into a community to uncover rising needs and generate new ideas
Online communities, niche forums, and social media platforms can be a goldmine for identifying genuine needs among your target audience.
For example, if you're planning on marketing a product or service to new mothers, you could tap into an online forum community like Mumsnet to learn more about your target audience's unique insights.
Alternatively, you could use social media platforms like Twitter or Instagram to see what competitors are already offering to decipher if you can either provide a better solution or fill in gaps in their offering.
These insights and opinions will ultimately help you build a solution that serves your target market's needs and solves daily problems.
4. Build interest in your solution before you launch
Generating interest in your offering before you launch is a great strategy for ensuring you have enlisted customers who are excited about your product or solution and are anticipating your launch.
It's a good idea to set up your website and social media channels before you launch your product or service. This way you could publish content including blog posts or newsletters to drive relevant leads and targeted traffic to your business.
This way when you do launch, you'll already have a ready and waiting audience who are interested in purchasing from your brand.
5. Create your product or service and generate a strategic marketing plan
Once you've decided on your business model, figured out which pain points you want to solve, and generated some feedback, it's time to pull together all of these insights and research to form your product or service.
It's important that throughout the research, development and creation phase, your product or service continuously evolves to match your target audience's needs and desires.
In tandem, it's key to come up with a strategic marketing plan that drives your target audience to your offering.
Think about where your target audience spends the most time and gear your strategy towards their daily habits. For example, if you're setting up a localised fresh food delivery service, it may make sense to advertise in local shops as well as on the social media platforms that your audience engages with.
Building a strategic marketing plan that successfully reaches your target audience is key to getting your business out there and ultimately expanding your engagement and reach.
Wrapping up
Whether you set up a business during a pandemic or a more economically stable time, the key is to create an offering that solves people's problems and uses your current skill set and passions to your advantage.
From there, it's all about choosing the right business model for you, finding your target audience, drumming up interest before you launch and pushing forward with a strategic marketing plan.
More on starting up and starting an online business.