Starting a business can be an adventure, even more so when you have just graduated. After leaving university, for the first time you are exposed to the real world. It's also the time that you make the moves and take the steps to define the person you are going to be and the career you will have. You might be ready to dive into an office job by being an employee or you might have ideas that could make you your own boss.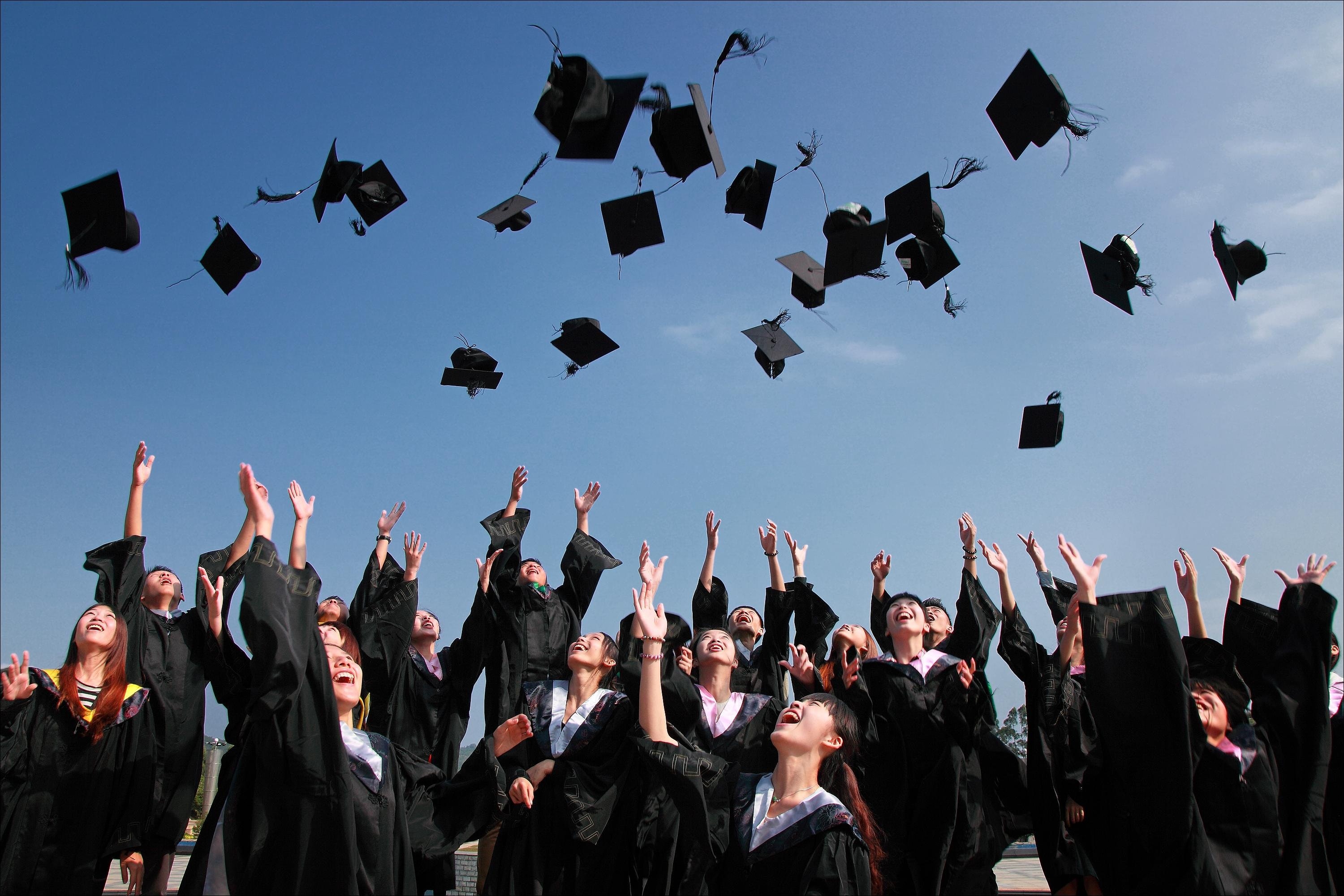 You will need to have certain skills such as leadership qualities and you also need to be determined to make your business a success. If you are seriously considering becoming an entrepreneur, here are some of the reasons why starting a business after you graduate is a great idea.
Avoid dealing with unemployment
When you come out of University, it can be really difficult to get an interview for a job, never mind actually securing a job. It seems it's becoming increasingly difficult for graduates to even get entry-level jobs. When looking for a job, you will be competing with hundreds if not thousands of candidates for one spot. If you consider starting your own business, you can avoid having to deal with the dark cloud of unemployment.
Another benefit of starting your business is that you won't have to work in low-skilled jobs to be able to live comfortably whilst looking for a 'graduate' job.
Fail while you are young
Failing is considered as quite a negative thing. However, having opportunities to fail when you are young is possibly the best way to learn. When you are young, fresh out of University, you will likely have only yourself to support. If you are going to fail in setting up and running a business, then this is the prime time to do it. At this stage of your life, you will likely have the least amount of responsibility and the least amount of people relying on you. Therefore, failing on the first try is okay. Learn to accept failure and let it help drive you to do better.
Learn
Starting your own business is a great opportunity to gain multiple skills that you wouldn't be able to pick up from regular jobs. You will need to juggle all business activities, from securing funding, to delivering a pitch or gaining followers on social media. Being a business owner will push you to your limits and force you to learn, from both success and failure.
When you start a business, you will need to network and reach out to people in the same field as you. This is your opportunity to seek mentors and ask advice from the industry's best. Make sure that you are always learning and progressing in order to grow with your business.
Energy
It may be cliché to say, however as you are young you are more likely to have energy. After graduating you will likely not have a spouse or children. You are most independent at this age and have the energy to dedicate to setting up and running a business. Therefore, if you have a good idea and believe you have the right skills to create a successful business, then there is no better time to do so, than now.
Become your own boss
The best perk of starting your own business when you graduate is that you become your own boss, without having managers breathing down your neck. However, it will require a certain skill set in order to ensure that your business is a success. You will need to be self-motivated and will need to be able to pick yourself up if you are knocked down. When you become your own boss, in a sense you are completely independent and the success of your business relies solely on you.
How to start a business after graduating
Finding your business idea
When it comes to getting started, you need a solid business idea. Have you got a keen eye for fashion? Do you have a hobby such as baking or jewelry making? Use what you have, whether it's a skill or a hobby and base your business idea on it.
Marketing
Once you have your idea, get started. Start working on your brand and get out there. The most cost-effective and easiest way to do this is by putting your business/brand on social media. You don't need to have a profile on every social media channel. Carry out research and find out where your potential customers are. The key to social media is consistency, therefore it's best if you choose one or two channels so you are able to concentrate your efforts on reaching your customers.
Review and feedback
It is also worth considering offering some of your products and services as samples to friends and family to get feedback. If you are looking to start a baking business, create a sample box and get reviews and feedbacks which can be invaluable in helping you navigate the direction of your products and services.
Register your business
You will need to decide what business structure you will use for your business. The main three business structures in the UK are sole trader, which is the most popular, followed by a limited company, and lastly a partnership. Here are the main points to consider for each structure:
Sole Trader – A sole trader is an easier and quickest way to set yourself up. All you have to do is register yourself as self-employed with gov.uk website. Your main responsibilities will be to keep a record of your sales and expenses and filing your self-assessment on an annual basis and paying your taxes.
Limited Company – Setting up a limited company is fairly easy, you can do this through an intermediary, an accountant, or directly with Companies House. Operating your business as a limited company with a complex tax structure so it's best to hire an accountant to help you file your taxes.
Partnership – A partnership is very similar to a sole trader, but it's formed with more than just one person. The same tax structure applies.
You can read about the differences in business structures here.
More on IT graduate jobs and running a business whilst studying.