An international study conducted by Unilever has revealed that a third of consumers now favour brands which they feel are doing social or environmental good. Investing in companies who demonstrate an unwavering effort to 'go green' has become a key priority for possible clients, making this a crucial consideration for every business.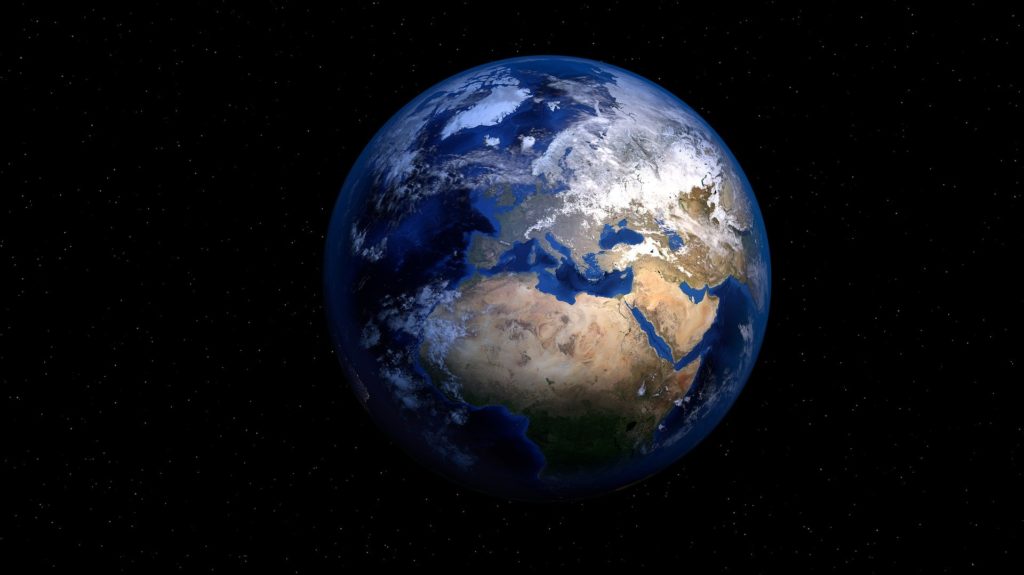 However, creating more sustainable processes isn't necessarily simple, there is an endless number of ways by which you might be falling short, without you even realising. As the world becomes more environmentally conscious than ever before, the expectations and solutions at our fingertips are limitless. Whilst this is, of course, a brilliant development, the complexity of sustainable business can leave us feeling a little overwhelmed.
Offering invaluable clarity into this subject, Wilf Robinson from Certified Sustainable outlines five ways your business can better consider the environment. Embracing the importance of sustainability will certainly help to enhance both your brand and your waste reduction.
Save energy
In almost every office, an abundance of energy is used on a daily basis. However, the amount of energy you produce can be easily reduced.
Turning off machines, lights and computers when they're not in use will help to cut your energy bills and usage. It's also important to consider the finer details, for example, which lightbulbs you use. Replace your traditional light bulbs with energy-efficient alternatives, for example, Light Emitting Diodes (LEDs) and research greener energy suppliers. Most of the time, these solutions are more cost-effective there's no downside to sustainability.
Recycling
Recycling is the key to sustainability. We, as a global community, are now more environmentally aware than ever before. However, as it's recently been reported that the UK is not on track to meet EU targets, it seems our recycling efforts are lacking. Businesses are an influential driver of change, inspiring many to expand their recycling repertoire.
The materials you can recycle are almost endless. From paper and cardboard waste to cardboard, glass, electronics, machinery, fabrics, furniture, metal, wood, plastic bags, phones, computers and more, you can be incredibly creative when it comes to recycling. Consider purchasing second-hand furniture, encourage your staff to bring reusable lunch containers into the workplace and avoid the printer where possible.
Try to avoid taking a shot in the dark. At Certified Sustainable, our app allows clients to measure how much waste they're creating. Using this information, they can create an efficient strategy to reduce the business' waste, spotting where they can be recycling more. Tailor your plan for your business, no two organisations produce the exact same waste after all. Find the gaps in your efforts and research on how you can recycle more materials locally.
Find sustainable suppliers
Whilst it's important to become more sustainable in-house, it's also important to consider your partners and suppliers. For your entire organisation to demonstrate environmentally-friendly values, you must ensure that you work with fellow businesses whose morals mirror your own. Otherwise, your efforts will appear less genuine.
Research suppliers who supply paper with maximum recycled content, choose a company who take back packaging for reuse, initiate an ongoing search for 'greener' products and services to remain abreast of local developments and have open conversations with your partners. If you feel they're not offering particularly sustainable services, see if they're willing to make changes. If we come together as a community, the change will be inevitable.
Be a voice for change
Deciding to become more sustainable and considering the environment within the context of your business is a step you should be proud of. Share your successes with clients, employees and local press, inspiring other businesses to 'go green'. This will enhance your reputation, proving to others that you're a company with honourable goals.
To demonstrate how much you care for the environment, get certified. Consumers look for businesses who have been recognised for specific achievements, including those centred on the environment. Including certifications like this on your website will help to ignite interest in your business.
Use your platform to encourage the wider community; visit schools to discuss sustainability, attend environmentally-driven networking events and start important conversations.
Engage your employees
Your business is a team. Communicate with your employees, telling them about your plans to become more sustainable. Ask for their thoughts and suggestions and create a plan which is realistic and advantageous for everyone in your company. This will help to ensure that your efforts don't fall flat everyone will be responsible for your business' progress.
More on going green and making your business eco-friendly.