There are no limitations on how anyone can become a great entrepreneur. To start something that might become the next big success, you don't need a college degree, a lot of money in the bank, or even business experience. Europe is a context of enormous potential. There are so many reasons why starting up a business in Europe is a good step, from the opportunity to extend your business to new areas of the world to low corporate tax ties. Thanks to new entrepreneurial ideas, profits can be made in Europe.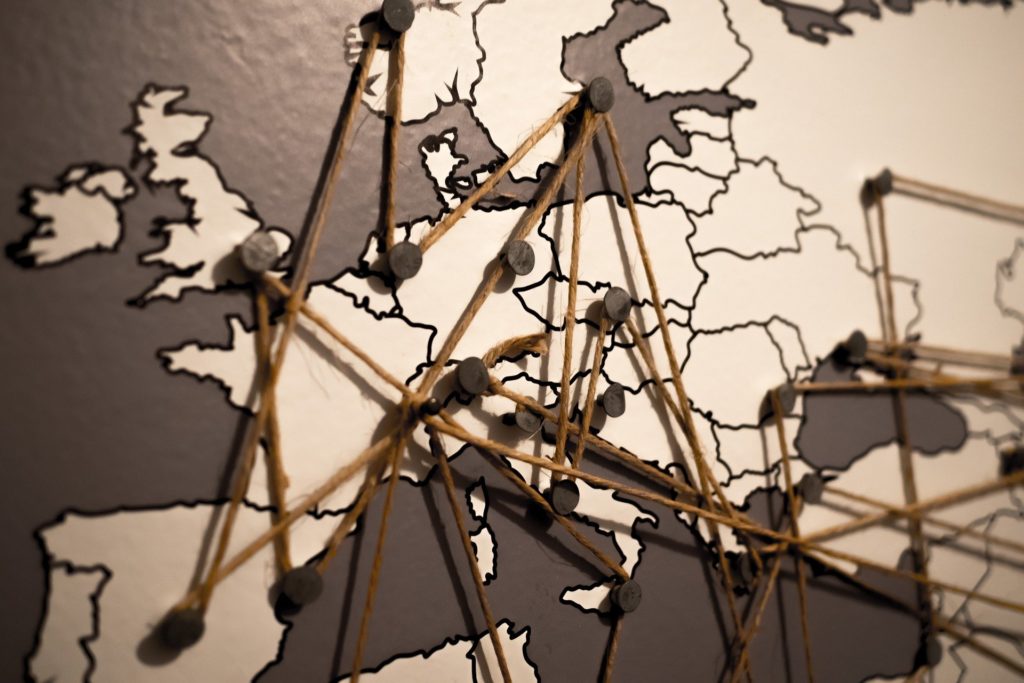 Here is how to start a successful business in Europe with proven strategies from NH Global Partners.
Strategies to start a successful business
The notion of beginning a startup is an intriguing and exciting prospect. Still, you must be as prepared as possible and have the determination to survive the uncertain path that it will take you on to succeed.
These five strategies will help lead you through your path to success, whether you're starting a puppy-walking company or building an app to help customers control their finances.
Do complete market research
You must spend ample time researching your industry and the product or service you're going to offer to the market before you start working on a business plan. Enrol in training courses to enhance your business perspective to ensure that your skills can meet and compete with industry requirements, boosting your trust as a new business owner.
You may see your company's opportunity to thrive in a different city or country when researching your market and rivals.
Example
For instance, in 2017, Berlin was a founders' magnet, with investments in newly launched companies jumping 88 percent to EUR 4.3 billion.
As the demand for identity verification services is growing increasingly around the globe. A good example is Passbase, which resides in Berlin, and NYC is a growing identity validation service as it did proper market analysis before entering the market. Passbase captured it at the right place and now thrives.
Be the best to beat the first
Gaining the first-mover advantage is the story of the past. Even though that is a fantastic way to go, it's not a determining factor in today's world. In reality, today, if you are a late entrant, you have the opportunity to use your advantage with data, insights, and customer feedback about that field or sector. Improve and offer a good or service to the end-users that they enjoy. Provide something tailored, exclusive, and of real value.
Example
Take the example of UFO Drive, which is an electrical car rental. It beats the giants like Hertz, Enterprise, and Avis by introducing many modern electric cars if you want to travel in Europe. Name a modern car, and it's done. Also, their website and app are entirely modern as compared to the rest.
Devise strategies to attract investors
A crucial step to making a startup successful is gaining funding from bank managers and other third parties. Therefore, you must have a reliable, concise, and clear business plan in place before approaching any potential investors.
Example
Alan (health insurance) is an excellent example with their right strategy today; they've onboarded more than 4,500 companies and 70,000 members.
Know your customers
You may hope that the market wants your idea, but always listen to what your audience is saying; if they've decided they're not interested, it's just not worth spending your time and money trying to persuade them otherwise.
To spot developments in the industry, and find out where it is going in the future, attend events as often as possible.
Example
Nokia is an incredibly profitable business that crashed. Nokia's fault was that they didn't want to follow the radical shift in user interface due to the internet's arrival. This led Nokia to create a mess with a terrible user interface with an operating system that was just not a match on the market.
Be disciplined and follow work ethics
There may be individuals, professionals, entrepreneurs with more resources, expertise, talents, finances, networks, and connections, far better products than what you can give, but always bear in mind; nothing beats discipline. If you have a work ethic that doesn't allow someone to overwork you or outperform you, nothing can keep you down. Every single moment, discipline, and work ethic beats luck and money.
How PEO helps in expanding a startup business
Working with a global PEO when trying to expand your startup business in Europe can help solve a lot of problems, in order to make the path of expansion as smooth as possible. The right PEO company will cover everything from taxes and tax statements, payroll, consulting services, worker benefits, HR liabilities, etc. Like many other European countries, Germany is currently considered a powerhouse for international investors to expand their startups.
More on taking your business international and international growth strategies.