Responding to the coronavirus lockdown protocols, many businesses have embraced remote working as a safer, sometimes more convenient, alternative to being in the office. This has been widespread and will, in the long-term, likely normalise the practice of remote working. Yet, as a less than desirable short-term side-effect, many organisations are overlooking basic compliance with tax regulations and data protection laws.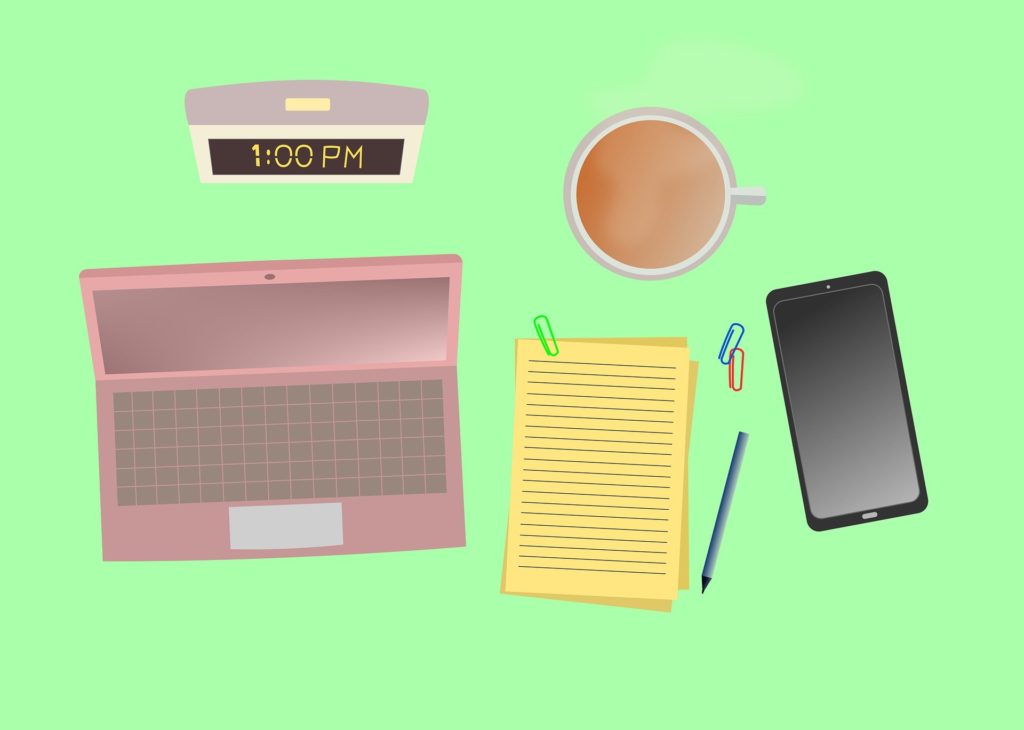 Here we will look at five compliance considerations when managing remote employees for small businesses as told by Steve Cox, the chief evangelist at IRIS HR Consulting.
Start with a work-from-home policy
On the surface, the process of remote working appears as simple as a home-office setup and portable laptop. Yet, for a more sustainable solution, and one that will endure the tests of new data compliance and stricter safety protocol, management will have to anticipate the obstacles of remote working, so that their employees (and the business) can properly flourish.
Achieving a longer-term vision, and sustainable solution, to using remote work as a means of supporting a business when the office is unavailable isn't without its difficulties. Management, for example, should prepare to minimise risks as they look to transition into more virtual infrastructures for their businesses, rather than relying on physical office property. Indeed, this might even cut costs associated with running facilities and other overheads.
The first step in establishing the foundations to a sustainable work-from-home solution is to action policy that supports itself with employee guidance, rules, and justifications. This should, of course, be a shared policy available to all employees, prior to working from home if achievable. Your work-from-home scheme should be a stable, yet practical, piece of policy that will enable your business to comply with most regulations by addressing, and stipulating, employee codes of conduct from outside the office. This should, for example, include which roles can/ cannot be completed from home, along with which roles can be conducted remotely, and any points of contact for issues.
Even with a new remote workforce, having this policy is a wise investment as it can steer employee exceptions and help support your business by securing a code of conduct for out-of-office work-related activity. It might inform how/ if a business submits for external forgiveness loans or similar types of extra financing.
Reinforce safety guidelines
Lapses in safety guidelines when an office is in the transition to remote spaces is a common oversight. Employee safety, if compromised, can undermine your business' productivity. For management, one of the more challenging roles will be how they can nurture employee wellbeing from afar.
When working away from the office, however, safety guidance should still apply. It's practical wisdom for those still working – that means safe, secure environments at home too. Train, inform and instruct remote workers about safety risks, so they can prevent strain or harm and remain productive at home, just as they would in the office.
Before employees attempt to return to the office, your business' safety guidelines may need revisiting in line with COVID-secure guidance, including meetings, or other professional visits. Ensure that any office visits are strictly supervised and that safety is the priority.
Identify categories of workers
A major shift in working schedules, like remote contracts, has caused larger operations to look more sympathetically at the so-called 'gig economy' for sustained support. Unlike a regular (more permanent) workforce, contractors are subject to a different compliance standard, which is tilting favourably to those willing to 'gig'.
Google, for example, recently validated contract work as a competitive force for companies feeling troubled by remote working solutions. The industrial tech giant rolled out a defined compensation package, along with competitive wages, that boosted the credibility of this style of work. That's not to suggest that contract work is the only possible future solution, but that different categories of staff-types are subject to unique compliance matters.
Whilst this has been criticised as an attempt to 'escape' the testing compliance of managing remote workers, it does call into question the liability a company faces for different types or categories of employees. If you hire contractors as a basis of your internal talent, then this will shape what compliance means for your business. It may also redefine your tax liabilities, especially if contracting out work, and so these grey spaces in your operation should be researched (and will depend on the status of your employees).
Don't overlook professional regulations
Certain industries are scrutinised by third-party regulators, especially if regulations are strictly enforced. This is less an open interpretation or matter for professional courtesy, then it is an enforced code of conduct for ensuring industry best-practice. Many firms may already have a host of certificates – security, for example – and these will need to be honoured and renewed, even if the office is kept mostly quiet and empty.
With teams are in possibly faraway locations, the more obvious area of negligence is GDPR supervision. Whilst many businesses have been disrupted, the operational regulations that enforce quality and standards haven't withdrawn from safeguarding businesses and how they handle data.
The practical steps to fortifying your reputation for good data standards is to secure the knowledge of your teams, helping them to understand the best practices for sharing or storing company data whilst they work from home. Any slips in this and costly fines could upset the financial stability of your operation, not to mention damage its credibility and reputation with its customers.
Local laws still matter
HR managers will need to quickly, and thoroughly, refamiliarise themselves with team placements after remote work has been setup. For employee's setup across other countries, new laws and codes may apply – this is where local knowledge and expertise is mission-critical.
The location of an employee, not the central office or headquarters, will determine the roles and influences of local legislation. For many quick assumptions about local legislation can turn into costly legal troubles. Commonly, those fast assumptions we make can become longer term headaches, if not properly anticipated by your HR solution. That means complying with local tax obligations and employee benefits.
As workers become more remote, the kinds of risks to anticipate can seem endless. Yet, swift, practical action doesn't have to be difficult but instead can be foundational in helping your business flourish in the uncertain landscape of 2021.